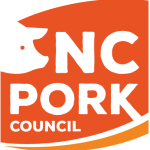 In a sweeping ruling, a three-judge panel of the Fourth Circuit Court of Appeals in Richmond, Va., overturned the gag rule issued by Judge Earl Britt just before the verdict in the second trial this summer. The gag order prevented Smithfield Foods and others from commenting on the federal lawsuits.
In August, the North Carolina Pork Council, the National Pork Producers Council and other groups filed an amicus curiae brief with the Fourth Circuit, asking that it grant Murphy-Brown's petition to vacate Britt's prior restraint on speech, noting that "all but the most carefully crafted, narrow gag orders are unconstitutional."
The Court of Appeals agreed.
"The gag order has already inflicted serious harm on parties, advocates, and potential witnesses alike. It has muted political engagement on a contested issue of great public and private consequence. It has hamstrung the exercise of First Amendment rights. Even in short doses, these harms are hostile to the First Amendment," Judge J. Harvie Wilkinson III wrote for the panel.
The 24-page opinion also takes Britt to task for reversing his decision on the gag order in August after the appeal had been made.
The court's opinion says, "The mischief of the trial court's action should be apparent," and noted that the tactic could set up "an endless game of cat and mouse."
In the end, wrote that First Amendment rights were at risk. "All these people care. This case is about their lives and their livelihoods. Whatever differences the parties and their supporters have, they possess in common a passionate First Amendment interest in debating their futures. It seems very wrong that a court would take that from them."
~Jen Kendrick, NCPC communications manager