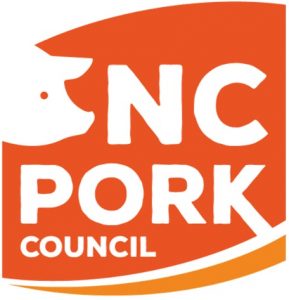 The North Carolina Pork Council has joined with the National Pork Producers Council to urge reversal of a judge's order that seeks to gag communications about nuisance lawsuits filed against more than two dozen North Carolina hog farms.
The North Carolina Pork Council and the National Pork Producers Council filed an amicus curiae brief with the U.S. Court of Appeals for the Fourth Circuit in Richmond, Va., on Monday, Aug. 6, asking that it grant Murphy-Brown's petition to vacate a District Court judge's prior restraint on speech, noting that "All but the most carefully crafted, narrow gag orders are unconstitutional."
Judge Earl Britt, of the U.S. District Court for the Eastern District of North Carolina, imposed the gag order on the parties, lawyers and "potential witnesses" in late June. The order has hampered the state and national organizations' ability to communicate about the ongoing litigation, while allowing for inaccurate and uninformed information and opinions to flow freely.
The pork organizations argued that there is no compelling need for the gag order, that the order is too broad and vague, and that it won't be effective.
There has been extensive coverage of the lawsuits from media outlets in the state and around the country and from advocacy groups and people outside the scope of the gag order.
"The greatest risk of [jury] prejudice," NPPC and NCPC argued, "isn't the existence of publicity; it is the existence of one-sided publicity that has resulted from the gag order. …"
Other farm groups and media representatives also filed briefs opposing the gag order.
"It is important that this chilling order be set aside," said Brandon Warren, president of the North Carolina Pork Council. "An order that gags farmers from speaking is, to put it simply, deeply unfair."