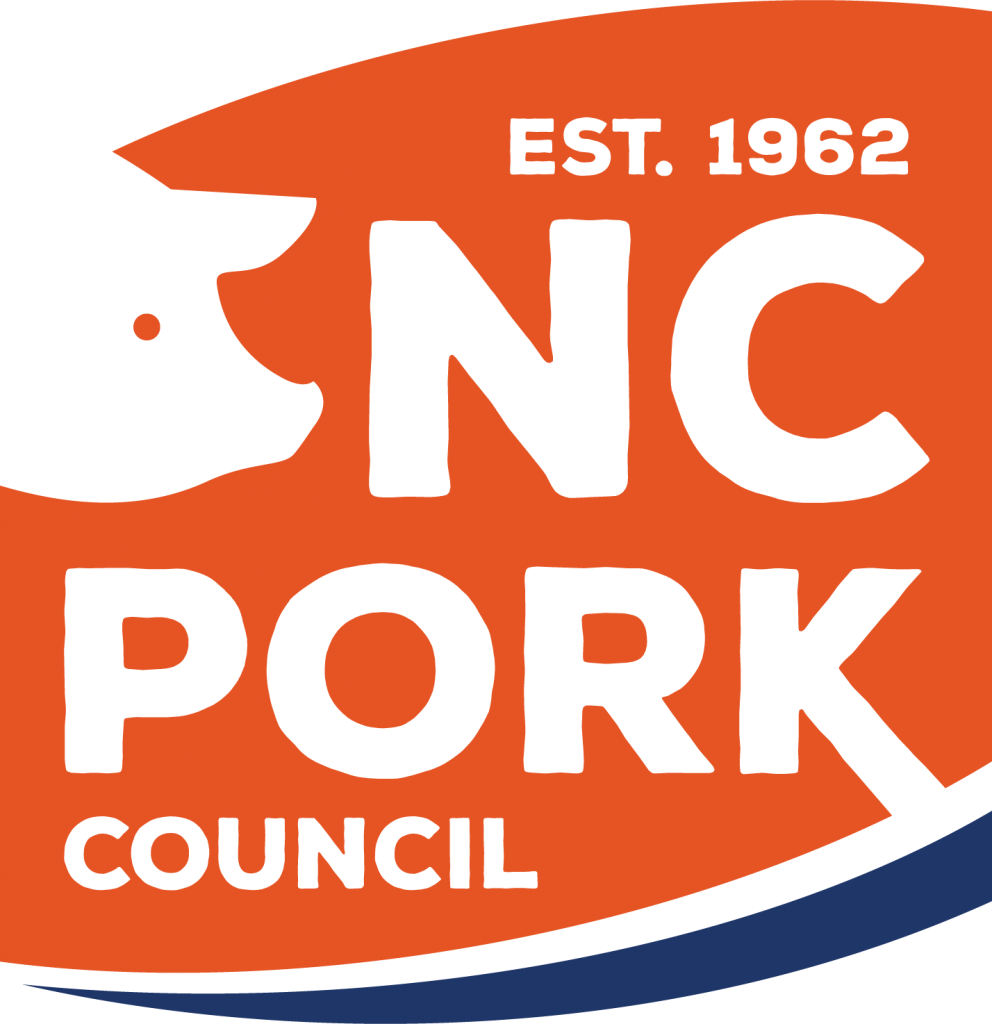 Sing along, if you wish…
Happy birthday to us, Happy birthday to us,
Happy birthday Pork Council,
Happy birthday to us!
A bit of history is appropriate today because it is the anniversary of our incorporation…
The stirrings of today's North Carolina Pork Council date to a century ago with the many efforts following World War I to support agricultural innovation and expansion —  including fostering a commercial pork industry in North Carolina. That effort, without question, was led by the capable W.W. Shay, a fascinating man who took charge of the swine extension office in 1919. (You may recall that we have a new NCPC industry award that bears Shay's name.)
Back then, there were various local youth "pig clubs" and several breeding groups in place but Shay's arrival led to more structure and the formation of new breed associations. All along, Shay's focus was on creating a profitable pork industry in North Carolina – and one that offered diversification for farmers as the boll weevil had devastated cotton crop production.
Eventually, the various purebred groups were linked up as the North Carolina Purebred Swine Breeders Association, meeting annually at N.C. State starting in the 1930s.
By the mid-1940s, commercial pork producers and purebred breeders were gathering together at State for annual meetings.
By 1960, our main industry organization, still rooted in the purebred associations, was called the North Carolina Swine Producers Association.
(Its board was made up of representatives from the Berkshire, Duroc, Hampshire, Landrace, Poland China, Spotted, Tamworth, and American Yorkshire associations.)
In our official records, we recognize three of that group's presidents as past presidents of NCPC.
But we mark our birthday as January 11, because it was on that date in 1962 that a new organization was formed with a new name and structure.
The North Carolina Swine Industry Association Inc. was officially incorporated on Jan. 11, 1962, to "encourage, promote, and develop all phases of the swine industry and all other Agricultural interests including breeding, feeding, disease control and the marketing of livestock and other agricultural products, especially as it pertains to production, sanitation, and marketing of livestock; and to promote any shows, sales, exhibitions, and contests for the betterment of agriculture in North Carolina."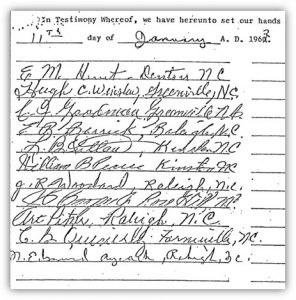 Eleven men were the incorporators:
E.M. Hunt of Denton
Hugh C. Winslow of Greenville, a co-vice president
C.J. Goodman of Greenville
E.R. Barrick of Raleigh (affiliated with N.C. State ag research)
L.B. Outlaw of Kinston, who was the president
William B. Pearce of Kinston
J.R. Woodard of Raleigh (affiliated with N.C. State)
J.E. Cooper of Rose Hill
Art Pitzer of Raleigh (affiliated with the NC Dept. of Agriculture and N.C. State Fair)
C.B. Quinerly of Farmville
Edmund Aycock of Raleigh, who was the secretary-treasurer
The following year, on Oct. 1, 1963, the association successfully petitioned for a state-based checkoff – which was a first of its kind. The purpose of it then (as now) was to "boost pork consumption, increase swine income, support needed research and act in legislative matters."
Our historical records show that this became the model for the national Pork Checkoff.
On Jan. 9, 1964, the name of our organization was changed to the N.C. Pork Producers Association. We opened our first office and hired our first staff. Both actions, officials wrote at the time, helped "North Carolina pork interests to become a better informed, closer knit group." The search for a first fulltime executive began soon after, with a search committee recommending "a man with more promotional than production type background."
The first executive hired was J.K. (Jim) Butler Jr.
We operated as the North Carolina Pork Producers Association for more than three decades.
It was on Jan. 14, 1997, that the board changed the name to what we are today – the North Carolina Pork Council.
So there you have it.
On this date 56 years ago today our organization was officially incorporated. And, for 21 years as of this coming Sunday, we've been the North Carolina Pork Council.
So raise a glass or have a slice of cake for us today!
— Andy Curliss, CEO