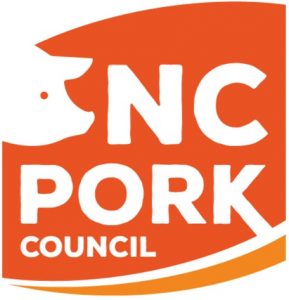 It is difficult to find the right words to describe what was happening Tuesday as the Texas lawyer stood before a jury in Raleigh at the close of the fifth nuisance hog farm trial and pleaded for tens of millions of dollars – piles of money for himself and 10 plaintiffs who have long lived near a state- and federally-approved and well-run North Carolina hog farm.
Desperate?
Sad?
We might, on this Ash Wednesday, turn to scripture.
Not for its lesson that teaches us about the love of money as the root of all evil.
No, there's something more applicable, at Proverbs 28:25.
The greedy stir up conflict, but those who trust in the Lord will prosper.
We can't recount here all the dimensions of a month-long trial capped by five hours of closing arguments. There are too many twists and half-truths and outright falsehoods to untangle.
We trust the jury will sort that all out.
But that passage from scripture is as close as it comes to explaining why these lawyers are trying to inflict such damage on a good farmer.
The greedy stir up conflict…
The Texas lawyer kept a straight face when he asked the jury to award the money – a staggering amount of money.
How staggering? Sit down.
He asked the jurors to consider awarding $30 million to $50 million in total compensatory damages to the 10 neighbors.
Read that again. It's not a typo.
He then also asked them to punish the hog producing division of Smithfield Foods, which means he believes there has been wanton, willful conduct with malice toward the neighbors.
He didn't ask for an amount of money tied to punitives – but make no mistake, he implied he wants orders of magnitude more.
The greedy stir up conflict…
And that, friends, is how a Texas lawyer can come to view one farm in one beautiful corner of our state as a nuisance.
It's a farm, by the way, that other neighbors, who are at the farm's property line, have said isn't possibly a nuisance.
And it's a farm that has not had a pig on it since October, and yet some on the other side swore from the stand that the alleged nuisances had not changed any in recent months. The farm, they said, was the same today as it was before, with pigs or without.
Up is down. Down is up.
Is this how millions of dollars changes hands?
What are the words for that?
Desperate? Sad?
He wants 11 jurors, over the next 24 or 48 or so hours, to make the biggest financial decision they will ever consider.
Who will it reward? The lawyers would get their share, for sure.
Who will it punish? A farm and a farmer, and communities across eastern North Carolina will shudder, and wonder who is next?
Here's how Tuesday began:
With the Texas lawyer agreeing that no plaintiff has been injured in the case. (You see, the month-long trial wasn't a review of doctor bills and medical diagnoses. There is no claim of illness. There is not a single medical bill.)
With the Texas lawyer also agreeing that none of the plaintiffs' property has gone down in value. (The month-long trial wasn't a battle of appraisals and taxing experts, either. Indeed, the testimony was just the opposite: the properties have increased and some 75 new homes have been built right in close proximity to the farm.)
With the Texas lawyer acknowledging that no plaintiff claims a problem with their water, which comes from private wells. (The month-long trial also wasn't about water quality tests and lab results. Indeed, it was said in the trial how good the neighbors' well water is.)
No, this case was about scaring the jury – about creating a fear of something that might… could… happen to the water or to folks' health… about a boogie man always around the corner. Fear is a powerful emotion, and clever lawyers prey on it.
The witness the jurors heard from the most was a professor from Clarkson University in upstate New York, a paid expert who wants to turn a hog farm into a nuisance. When the professor visits a farm, he wears a Hazmat suit – great theater to show jurors who were not themselves allowed to tour the neighborhood or see the farm at issue, some 100 miles away.
Does a jury from Raleigh see through that?
Is this how millions of dollars should change hands?
What are the words for that?
Strip it all away, and remember that this case was brought by class-action lawyers who want to make money; indeed, there are already fresh suggestions in the press that they have their sights set beyond North Carolina and are looking for other places to try and score.
Here's what else the Texas lawyer said as he asked them for millions:
Focus, he told the jury, on how low the burden for a judgment in this case is. He told the jury it is so low that even he acknowledges some of them may not be convinced that the farm has been a legal nuisance to any of the neighbors. And that would be OK, he told them.
Certainly, they have doubts, he said. It doesn't matter. The burden in this type of civil case, he stressed, isn't a high one.
He glossed over that jurors must find "clear and convincing" evidence of willful, wanton behavior with malice by Smithfield in order to even begin to consider punitive damages.
Certainly, we can all agree it stands logic on its head to think that could be the case. Of course, a different judge (in the fourth trial) put a stop to such nonsense and there were no punitive damages at all.
But that's where we are.
The Texas lawyer was back in the courtroom, seeking to punish a good farm and receive massive amounts of money with no basis in any formula, in the facts, in the law – or in reality.
What are the words for that?
Desperate? Sad?
Proverbs tells us: The greedy stir up conflict, but those who trust in the Lord will prosper.
Please offer your prayers today for a good man and a good farmer from Duplin County who does trust in the Lord.
His name is Joey Carter.
– Andy Curliss, CEO