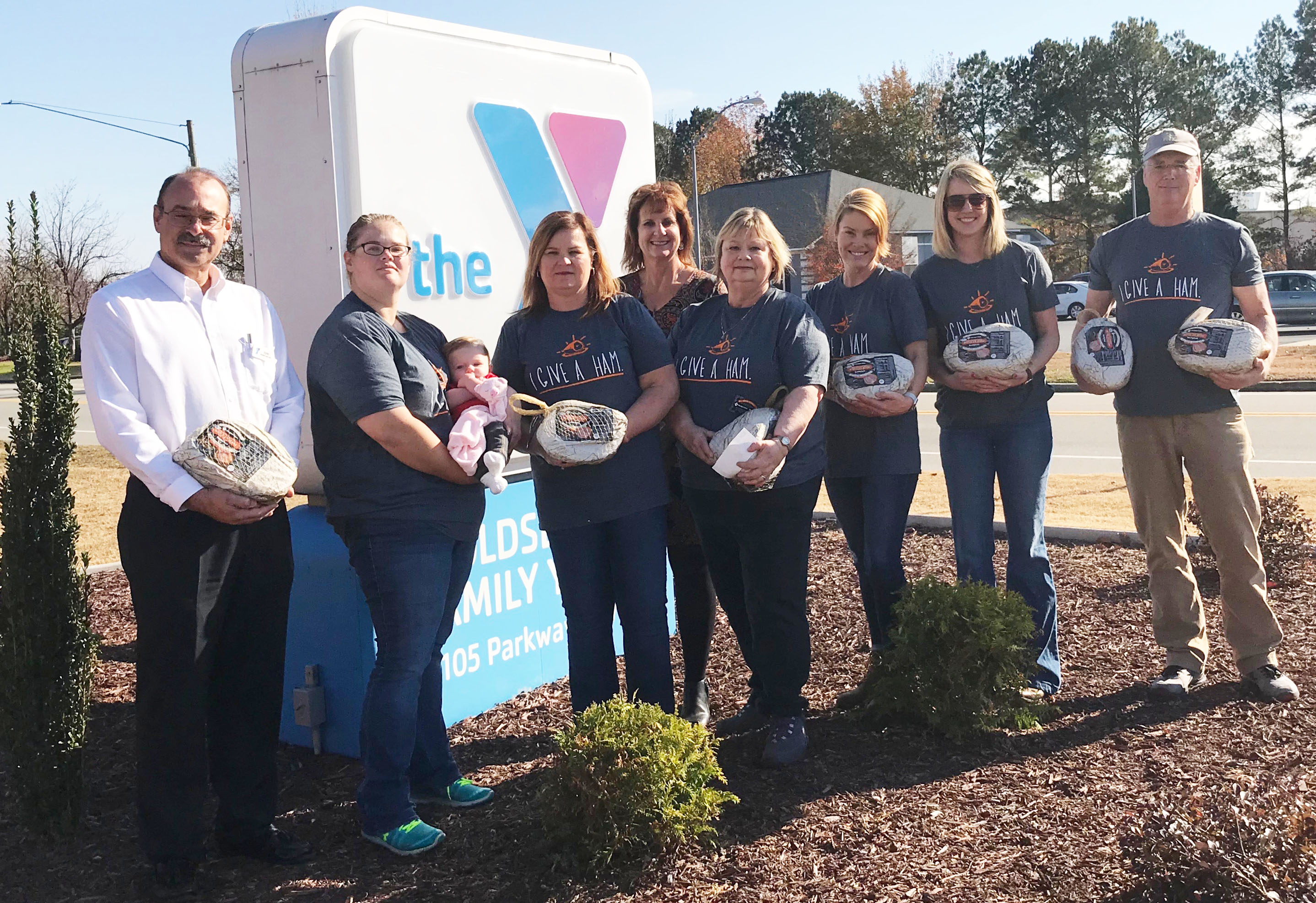 Eleven Wayne County farm families proved that they Give A Ham when they stepped up to provide Christmas hams for 50 local families through the Goldsboro Family YMCA's Y's Men Christmas Outreach program.
The program provides Christmas support to 50 families who do not otherwise receive any assistance. The donation of hams ensures the families have a delicious Christmas dinner.
On December 4,  farmers representing Wayne County pig farms delivered the hams to the Y, along with a financial contribution toward the program.
Jan Archer, of Archer Family Farms, organized the farmers. "Our farm has donated to this effort for several years," Archer said. "When I told other farmers in our area what the Y is doing, every single one wanted to be part of it! Farmers have a long history of supporting their communities."
Marlowe Ivey Vaughn of Ivey Spring Creek Farms and the Executive Director of Feed The Dialogue NC Foundation agreed. "Wayne County Farmers are justifiably proud of the food they produce," said Vaughn. "They understand, too, that sharing food is a way of showing how much they care about the people in their communities."
The National Pork Board is encouraging pig farmers to pay-it-forward this month by giving hams through the #HamsAcrossAmerica campaign.