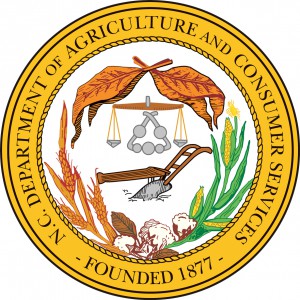 CONTACT:

Dewitt Hardee, director
NCDA&CS Farmland Preservation Programs
919-707-3069
RALEIGH – The N.C. Agricultural Development and Farmland Preservation Trust Fund will hold four workshops across the state for those interested in protecting their communities' agricultural lands and learning more about the Voluntary Agricultural Districts program.
The Voluntary Agricultural Districts and Farmland Preservation Workshops are for agricultural advisory board members, county representatives, program staff, farmers, landowners, elected officials and anyone responsible for, or interested in, farmland preservation and the administration of the Voluntary Agricultural Districts program. The workshops are free and open to the public, but registration is required.
Workshops will be held from 9 a.m. to 3 p.m. on the following dates:
Thursday, February 25, University of Mount Olive Communications Building, 646 James B. Hunt Drive, Mount Olive
Tuesday, March 1, Sen. Bob Martin Eastern Agricultural Center, 2900 NC Highway 125 South, Williamston
Thursday, March 17, Forsyth Agriculture Building, 1450 Fairchild Road, Winston-Salem
Thursday, March 24, WNC Regional Livestock Center, 592 Beaverdam Road, Canton
The workshops are hosted by the ADFP Trust Fund, with help from the N.C. Forest Service, Division of Soil and Water Conservation, N.C. State University, N.C. Department of Transportation, N.C. Department of Environmental Quality, N.C. State Grange and the N.C. Farm Bureau.
For more information and to register, go to www.ncadfp.org.