Whether you're eating bacon in the morning or pork chops at dinner, you can rest assured that your pork products are home grown.
North Carolina is one of the nation's top pork producers and most of that meat stays right here. No matter what brand you buy, you can be confident that the US Department of Agriculture does not allow any pork or pork products to enter our country from China.
However, due to false claims on social media, there are at times concerns circulated about Virginia-based Smithfield Foods, which is owned by a publicly traded company based in Hong Kong.
Smithfield has made clear that its products are not imported from China.
"Smithfield has not, does not, and will not import any products from China to the United States. No Smithfield products come from animals raised, processed, or packaged in China. All our U.S. products are made in one of our nearly 50 facilities across America," according to Smithfield Foods' website.
North Carolina is home to seven of those facilities, including the largest pork processing plant in the world – the Tar Heel plant in Bladen County – and the world's largest bacon plant in Wilson.
Smithfield sources pigs from North Carolina farms and others in surrounding states to make the hams, ribs, pork chops, loins, butts, sausages and bacon we all enjoy. Those farm-fresh products are shipped directly to grocery stores and restaurants throughout North Carolina and the rest of the nation for consumers to enjoy. The excess pork, and parts of the pig that we don't consume, are exported throughout the world. It's a win-win for everybody and contributes to the $10-billion-a-year in economic impact of the state's pork industry.
Overall, roughly 10,000 North Carolinians work at Smithfield-owned farms and processing plants.
The Warren Family is one of the many family farms that also contracts with Smithfield, and have been raising pigs in Sampson County for more than 20 years. Their contract with Premium Standards Foods was initially bought out by Smithfield in 2007 and they stayed with the company after it was purchased by the WH Group in 2013.
"I really can't tell a difference, honestly," said Brandon Warren, former president of the NC Pork Council and third-generation pig farmer. "The people I work with are the same, the pigs are the same, nothing has changed. I'm still the same person growing the same hogs on the same land where my dad and granddad farmed," he said.
North Carolinians should be confident in buying pork at the grocery store knowing that it's a high likelihood it was raised and processed in our state. It doesn't get much more homegrown than that.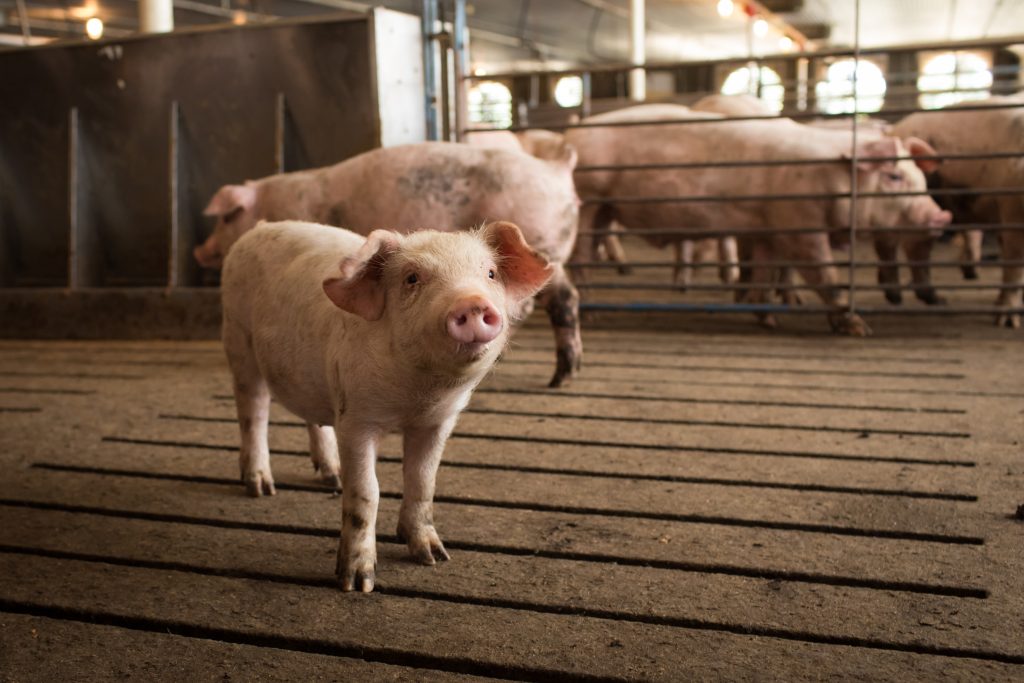 North Carolina is proud to have a robust pork industry that supports more than 44,000 jobs and contributes more than $10 billion to the state's economy each year. We raise our pigs here and produce safe, nutritious pork products that feed millions of people across America.
This blog was initially posted on Feb. 3.