Free T-shirt is one reward for supporting local businesses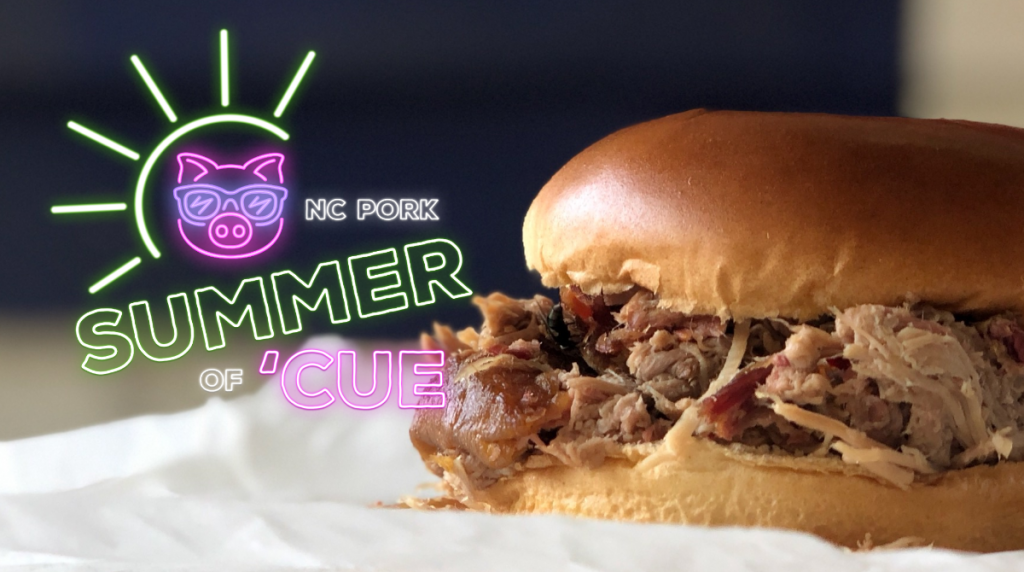 RALEIGH – The North Carolina Pork Council is declaring this the "Summer of ′Cue" – as in barbecue – and has launched a social media challenge to encourage support for local restaurants across the state.
The challenge will reward patrons with a free "Summer of 'Cue" T-shirt after they visit five different restaurants and purchase a pork dish, while promoting their visit on social media. The promotion is scheduled to end on Labor Day.
"We are all aware and deeply affected by the impacts to so many restaurants across the state because of the ongoing pandemic," said Jim Lynch, a Wayne County farmer and president of the N.C. Pork Council. "Pork – and barbecue in particular – is so important to our state's identity and heritage, and we want to do all we can to encourage support for our restaurants. Our goal is to push business to them."
Lynch added: "With many activities canceled or postponed this summer, this gives families a chance to have some fun while they hopefully try a new restaurant or two."
With more than 450 barbecue restaurants across the state, there shouldn't be difficulty in finding a good spot. While barbecue is the main focus of the promotion, any pork entrée, including ribs, shank, tenderloin, chops, pulled pork tacos or even bratwurst, will meet the criteria. Any restaurant or food truck that serves pork can be included.
Participants in the promotion must take a picture of their pork entree, tag the restaurant, tag @NCPork on Facebook or Instagram, and use the #SummerofCue hashtag to register their entry. T-shirts will be mailed in September. Full details are available on the Summer of 'Cue web page.
The Summer of 'Cue is the latest promotion from the N.C. Pork Council to help communities in the state since the beginning of the pandemic.
In May, NCPC announced a significant increase in student scholarships, providing $35,000 to eight community colleges and universities to support students impacted financially by the pandemic.
In April, the N.C. Pork Council spearheaded a donation of more than 175,000 servings of pork for Inter-Faith Food Shuttle's feeding programs. Smithfield Foods donated the pork products to the food bank. Additionally, nine champion barbecue cooks from the Whole Hog Barbecue competition series cooked and donated about 5,000 servings of pork.
CONTACT:  Jen Kendrick, director of communications, NC Pork Council, 919-781-0361, ext 101