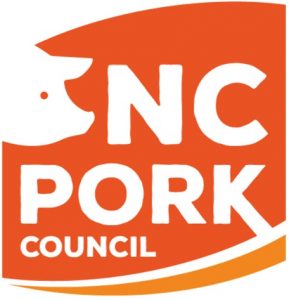 "He that is of an Opinion that Money will do every Thing, may well be suspected of doing every Thing for Money."
– From Benjamin Franklin's 1753 "Poor Richard's Almanack"
The Texas lawyer was deep into his closing argument in the third hog farm trial on Thursday when he paused and looked at the jury.
There were dollar signs in his eyes.
Right then and there he laid bare everything about the cases he's bringing against long-operating hog farms in North Carolina.
The Texas lawyer demanded money.
Lots of money.
Millions upon millions of dollars.
In the two previous trials, the lawyer, aided by the judge's rulings, secured about $4 million in actual awards after state caps on damages are applied. If it stands, that money surely will be divided among several law firms and a dozen plaintiffs. And, two farms will stand empty.
That's not enough.
The Texas lawyer wants more. Way more.
And so he stood in the courtroom, paused, looked at the jurors and said the question they will decide about the money in the third trial was "the most important question" they will answer about the case.
Indeed, it is probably the most important question of these jurors' lifetimes. Two are college students. Another is fresh out of school. And these 10 women and two men – none of them from our farm counties – won't just be deciding how much money a man from Texas will put in his bank account.
A negative verdict means the likely end of two more farms.
A negative verdict means bankers and grocers and car dealers and restaurateurs and school leaders and theater directors and fire chiefs and so many more who make up the fabric of eastern North Carolina will sit down and wonder: how many more blows can rural North Carolina take?
More than 8,000 people who run our processing plants will pause, too, and wonder: Is this the end? Will my good job in Wilson and Kinston and Tar Heel last? Will I still be able to send my kid to college? Is my retirement in jeopardy?
Back to the money.
The Texas lawyer so far has secured about $320,000 per plaintiff.
That's not enough.
He wants more.
It's always been about the money. You may recall that in these suits there is no effort to force specific fixes to the farms; in legal mumbo jumbo that's known as seeking "injunctive relief." They don't want that.
They want money.
The law in North Carolina says there is no "fixed formula" for how a jury – if it believes a farm is a nuisance – should decide to compensate the neighbors.
In the previous cases, the Texas lawyer didn't ask for any specific amount.
The juries in those two cases decided the compensation was worth from $65,000 to $75,000 per plaintiff. They awarded millions more per plaintiff in punitive damages, but those were capped at $250,000 each.
That's not enough.
The Texas lawyer wants more.
And so there he stood in a packed courtroom, demanding money and, truth be told, suggesting the jury invoke a kind of "formula."
He said the alleged odor problem on our farms can be cured. All it takes is the right equipment and technology, he said.
He told the jury that the right combination of equipment and technology exists. We won't get sidetracked here on the merits of his suggested equipment and technology. Suffice to say that research and expertise does not support it. That's for another day.
This day was about the money.
He reminded them of testimony about his suggested equipment and technology in the trial.
You ready for this?
His suggested odor-controlling technology and equipment costs about $1.75 million per farm to install, he said matter of factly. It costs at least $350,000 per year to operate, he reminded them.
That's the solution, he said.
"We know what it costs to prevent the harm," the Texas lawyer insisted.
North Carolina has 2,100 permitted hog farms. Do the math.
He was unrelenting. He asked the jury to figure in and account for his "cost of preventing the harm" and, later, to consider "what it takes to prevent the harm" in deciding the compensation to award his clients.
To be sure, he pulled out every stop. At one point, he acknowledged there are no health claims, and no injuries, but he appealed to a few grandparents on the jury. A grandpa should smell like lemon drops, not hog, he said. Such intangibles are "as valuable as any physical harm."
And then he did it. He put an actual number on the table.
He asked the jury for $2 million to $4 million – that's millions in compensation to him and six neighbors who are living from one-third of a mile to one mile away from a long-existing hog farm in a rural patch of Pender County.
The Texas lawyer then asked for millions more on top. Millions more in punitive damages, saying he wanted to punish a company, Murphy Brown, for placing its pigs in hog houses on a hog farm.
When you add it all up and apply the legalities to it, what the Texas lawyer did on Thursday was ask the jury to award $36 million to $72 million. His ask gets around the previous caps. Gets around the limits. Gets to more money.
The Texas lawyer has now spent four months in North Carolina.
He wants to get paid.
– Andy Curliss, CEO