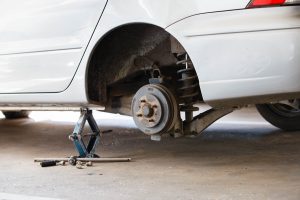 Imagine driving your car down the highway. Then, a wheel falls off.
You'd have just lost 25 percent of what moves you forward – though you surely wouldn't think of it quite like that in the moment.
You would know that's a real jolt.
Which is why those of us in the pork industry have been expressing a desire for caution and care in how government officials address matters involving trade.
In the U.S., the pork industry ships more than 25 percent of its products to other countries – the result of trade deals and years of market development that have led to prosperity and benefits here at home.
It wasn't that long ago that the U.S. was a net importer of pork. Now, on average over the past decade, we are the world's No. 1 exporter of pork in a crowded field that touches all corners of the globe. That achievement by the U.S. pig farmer is a result of working hard to hold down the costs of production – to better compete.
Here in North Carolina, we have pig farmers whose products end up in Japan and Korea, Mexico and Hong Kong, and well beyond. Different cuts go to different places – depending on demands. Many hams go to Mexico, for example. And many loins end up in Japan. In Hong Kong and China, buyers there pay a premium for internal organs and other less-known cuts that aren't in as much demand here.
The U.S. pork industry now depends on exports. Trade agreements have facilitated this and added tremendous value across the entire supply chain – about $50 for each hog marketed, or about 36 percent of the average value of a hog. (See chart.)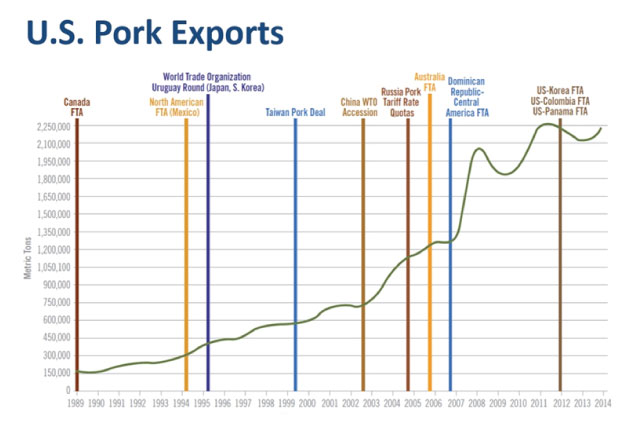 Rural communities across North Carolina and the nation depend on the ability of agriculture – and pork is a big part of that – to trade. We don't seek access to build farms in other countries. Our access is about market access, about the ability to sell products to buyers no matter where they are.
Pig farmers are proud to be a part of providing protein here and abroad. We continue to urge lawmakers to protect our existing agreements and to work for the best possible free trade deals with our neighbors, with Japan, with the U.K. and with other countries.
Trade works.