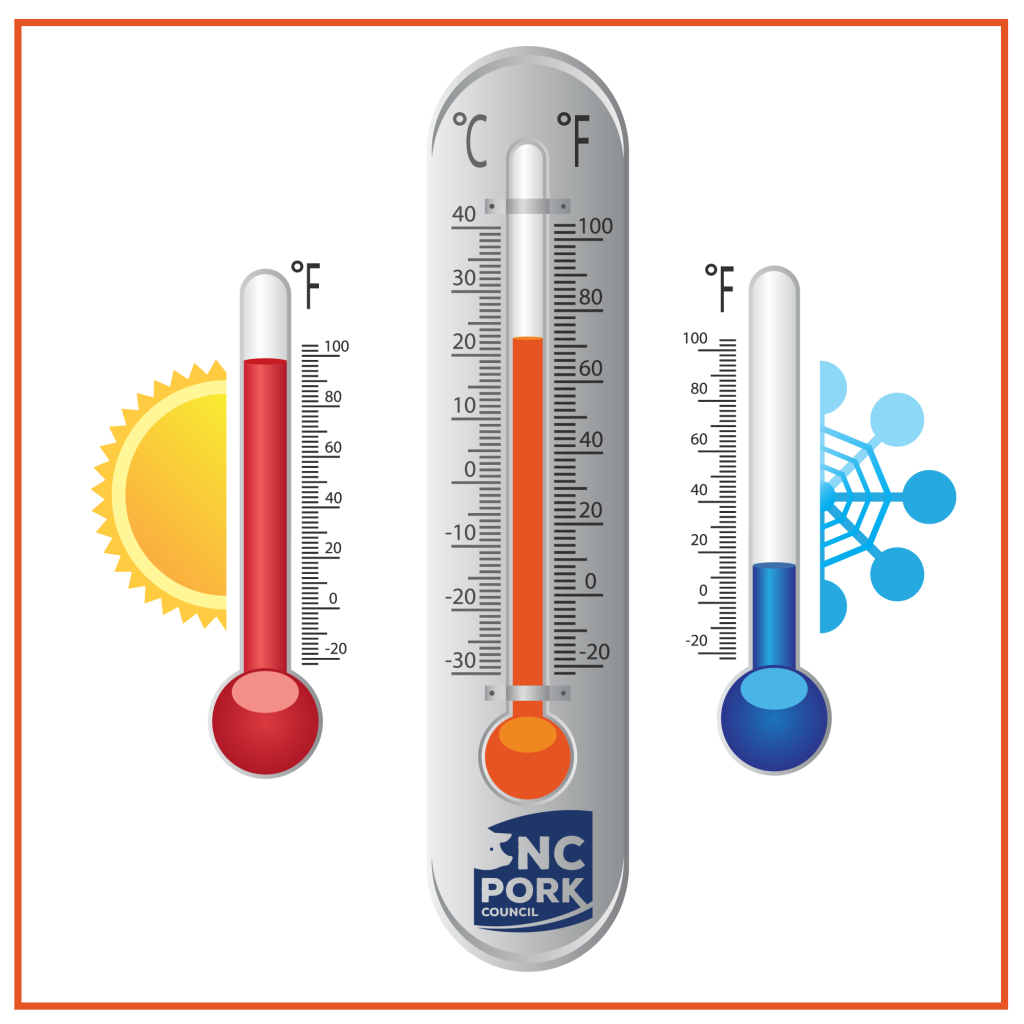 "Oh the weather outside is frightful…but the barns are soooo delightful…" Apologies to Dean Martin but this is the tune I've singing in my head as everyone does chores this morning.
The outside thermometer read 12 degrees at 6 a.m. today.  Cold, especially this level of bitter cold is more than miserable, it's dangerous. Fortunately for our pigs, they have no idea how cold it is outside. They live in warm climate controlled barns with plenty of nutritious feed and clean, free-flowing water. Our computer systems automatically keep the barns warm and dry while also making sure that the air is fresh. We don't have to haul warm water to the pigs or have to cut through ice to get them fresh water or carry frozen bags of feed outside.
There was a time when I raised pigs outside and know that some farmers still opt for that kind of production system. But on days like today, I am so grateful for the technology that is available to keep my animals warm and dry and enable me to provide food and water despite the frigid environment outside. It's not only safer and more comfortable for the animals, it's safer and more comfortable for the people caring for them too! Severe cold makes people much more prone to injury themselves.
Coming into the warm barns to care for comfortable, healthy well, fed pigs is such a pleasure on days like this, no wonder I'm singing!
– Jan Archer, pig farmer in Goldsboro, N.C.