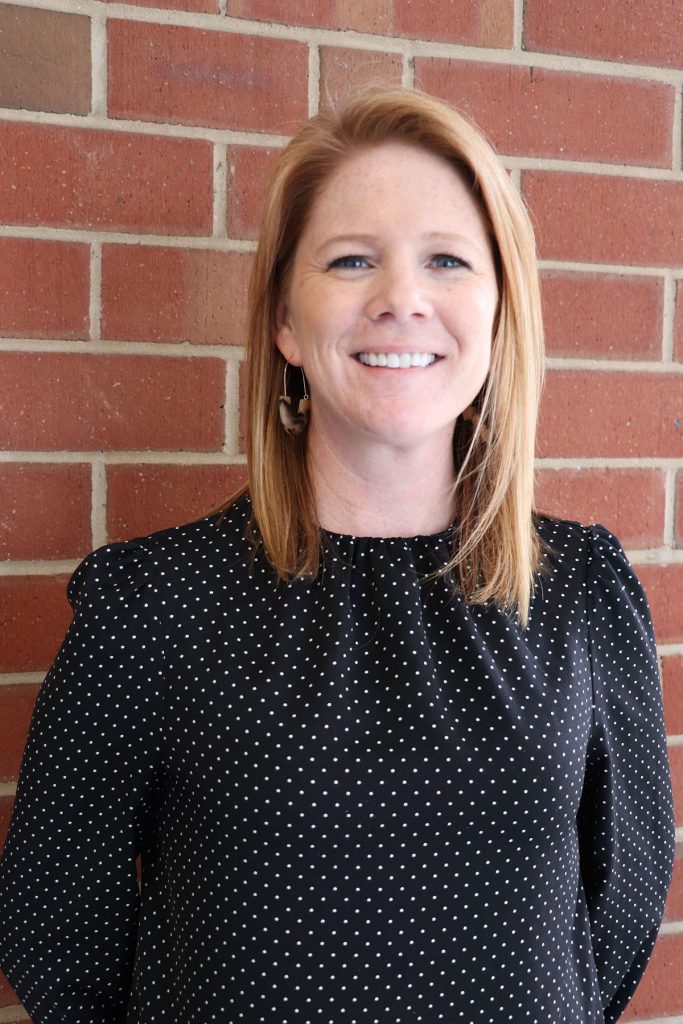 Christina Phillips grew up in Wallace and received her B.S. and M.S. in animal science from North Carolina State University. She then obtained her Ph.D. in animal science from the University of Minnesota. Christina was hired by Smithfield Hog Production Division in 2011, and currently holds the position of Director of Production Research. Christina and her husband, Casey, reside in Wallace with their two sons, Will and Walt. Christina enjoys spending time with her boys, taking them fishing, to the beach, and to NCSU sporting events.
Elected as vice president in 2022.
Appointed to serve on executive committee
Elected to the board of directors in 2017, representing District 4.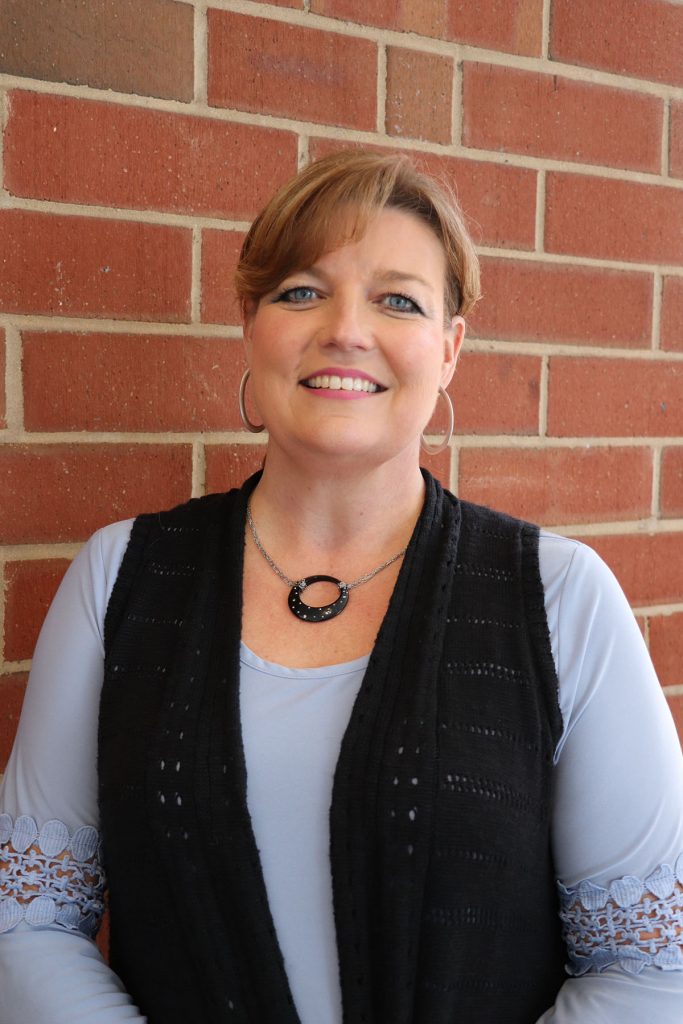 Jennifer Daniels – Vice President
Jennifer Daniels has owned and operated pig nurseries for 22 years. Now she owns Windy Creek Farms, Inc., a 6,400 head nursery contracting with Smithfield. She is currently serving her third year on the Smithfield Grower Council. She also served as a National Pork Producers Council delegate at the National Pork Forum for two years. Jennifer trained and served as a guest speaker for the Pork Industry with Operation Mainstreet. She is a 1988 graduate of Midway High School, a 1992 graduate of University of Mount Olive with a degree in business administration, 2001 graduate of Campbell University with a Masters in Elementary education, 2006 graduate of Campbell University with a degree in school administration. Jennifer has worked with Sampson County Schools for 17 years (2004 Sampson County School Teacher of the Year). In 2018, she was a recipient of the Tobacco Leaders Grower Select Program Award. Jennifer is an active member of Union Grove Baptist Church in Salemburg.
Elected vice president in 2023.
Elected to the board of directors in 2019.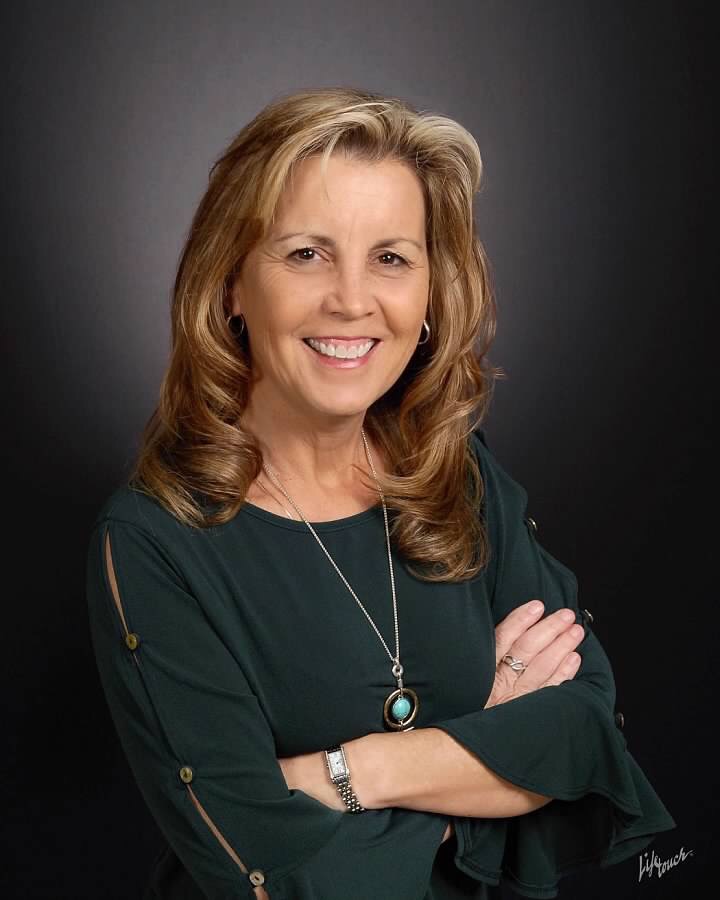 Lorenda Overman – Secretary/Treasurer
Lorenda Overman graduated with an associate degree in science from Mount Olive College. Afterwards, she and her husband, Harrell, formed a corporation with his mother and father. Lorenda and Harrell have worked with swine and row crops for 34 years. Their farm is diversified with row crops of corn, wheat and soybeans. Their topping floors now have 7,000 head and their sow farm has 2,000 sows. Lorenda's work with the farm operation is primarily in office operations and management. She is a member of the  Women's Committee for the Wayne County Farm Bureau, the current past chair for the NC Farm Bureau State Women's Committee, and serves as a member of the American Farm Bureau Women's Leadership Committee – representing the Southern Region. Through the Farm Bureau "Ag in the Classroom" program, she helps educate community children about agriculture. Lorenda also serves on the E-Team for the NC Farm Bureau, and the GO Team for the American Farm Bureau, helping keep the elected county officials in touch with the agriculture community. Lorenda is a member of the Wayne County Agricultural Board and works with the Wayne County Extension Service on the "We Dig It" campaign for Wayne County agriculture.  She is a Past Commander of the Goldsboro Sail and Power Squadron, where she has served on the Bridge as an officer for the past 10 years. Lorenda and Harrell are members of Providence United Methodist Church where she sings in the choir, occasionally plays the organ for services, and teaches Sunday School. Lorenda enjoys being outside, swimming, boating, fishing, and being with their three children and two grandchildren.
Served as past president in 2022.
Elected president in 2021.
Elected vice president in 2020.
Appointed to serve in the At Large capacity in 2019; elected to serve on the executive committee.
Elected to the board of directors in 2013, reelected in 2016.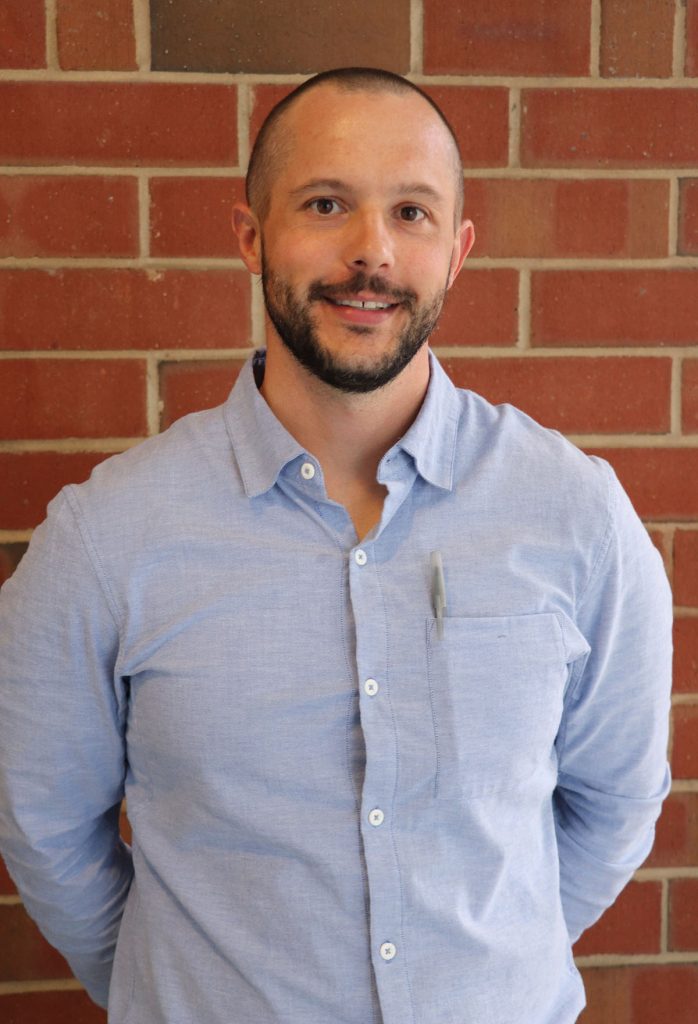 Jared Porter – Past President
Jared is co-owner of his family farm located in Mt. Pleasant. He owns approximately 1,000 acres which houses a 2,200 farrow-to-wean and multiplication hog farm. They also raise pullets, layers, and beef cattle as well as host many agritourism events on the farm. Jared is married with two children. He and his wife both live and work full-time on the farm. After graduating from Appalachian State University and an eight-year career in law enforcement, Jared returned to the farm full-time. He enjoys working alongside his family on the farm and during his free time is an avid cyclist.
Elected to the board of directors in 2016, representing District 1.
Elected to the executive committee in 2019.
Served as vice president in 2021.
Elected as president in 2022.
Serving as past president in 2023.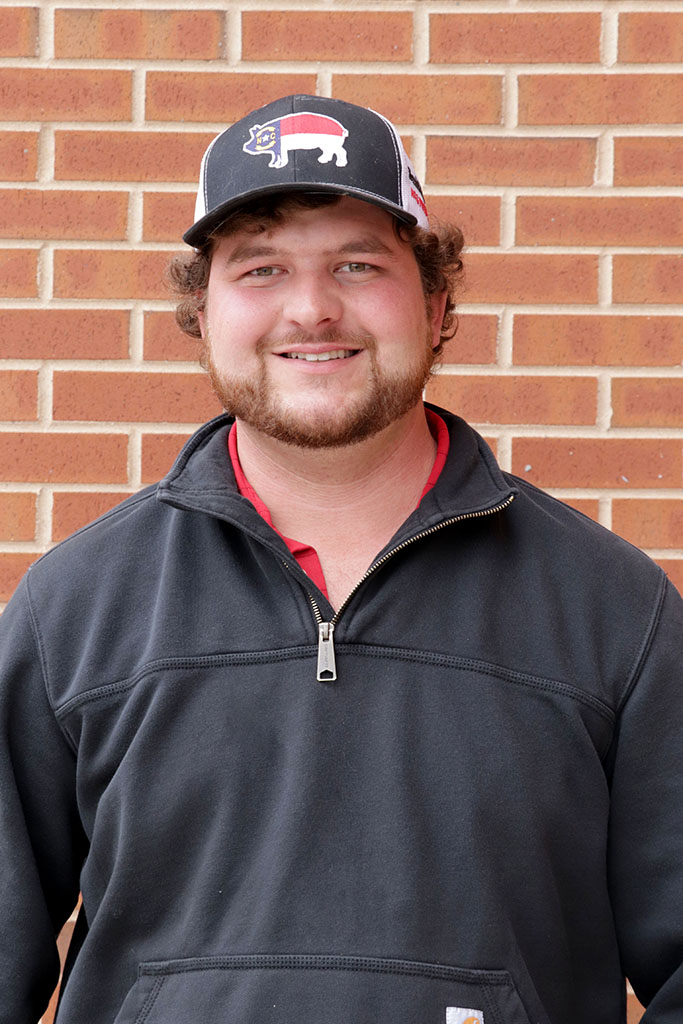 Jordan Carroll is a 24-year-old farmer who grew up on a poultry and beef cattle operation in Richmond County. From the time he was able, he took great interest in agriculture as a whole and has continued with this passion ever since. From 2007 to 2016, he was a part of the Richmond County livestock club, during which time he was given the opportunity to serve as the club's vice president. During his 4-H years, Jordan competed in livestock shows achieving many goals. At the eager age of 18, he began his own farming operation consisting of beef cattle and hay production. Always having an interest in the hog industry, Jordan had the opportunity to purchase a 5,300-head finishing floor in his hometown in 2020. That year brought on many challenges, but he persevered through them all. Jordan is a 4th generation farmer, but a 1st generation hog farmer. He hopes to pass his passion for hog farming down to generations to come. He enjoys educating others on farming operations and the impact they have on our surrounding areas. Jordan currently serves on the board of directors for the local Richmond County Farm Bureau. He enjoys farming, raising finishing hogs, beef cattle, and hay and forage production.
Elected to a 3-year term in 2023.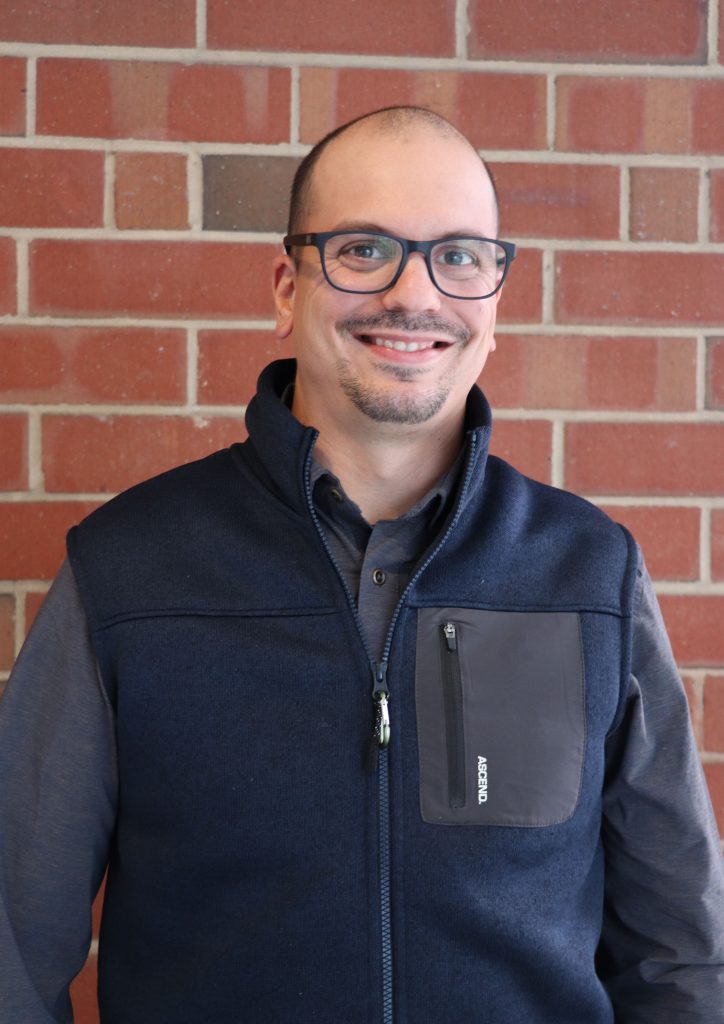 Chris Conser works on his wife's family farm located in Mount Pleasant. The 1,000-acre farm houses a 2,200 farrow-to-wean sow farm, pullets, layers and beef cattle. In addition to traditional farming, Chris is co-owner of a wedding venue that the family operates as agritourism on the working farm. After graduating from UNC-Charlotte and having a seven-year career in human resources, Chris developed a strong interest in agriculture and decided to come work for the family farm, working closely with the hogs. Chris and his wife have two young sons and during his free time enjoys endurance sports.
Elected to the board of directors in 2018.
Re-elected in 2021.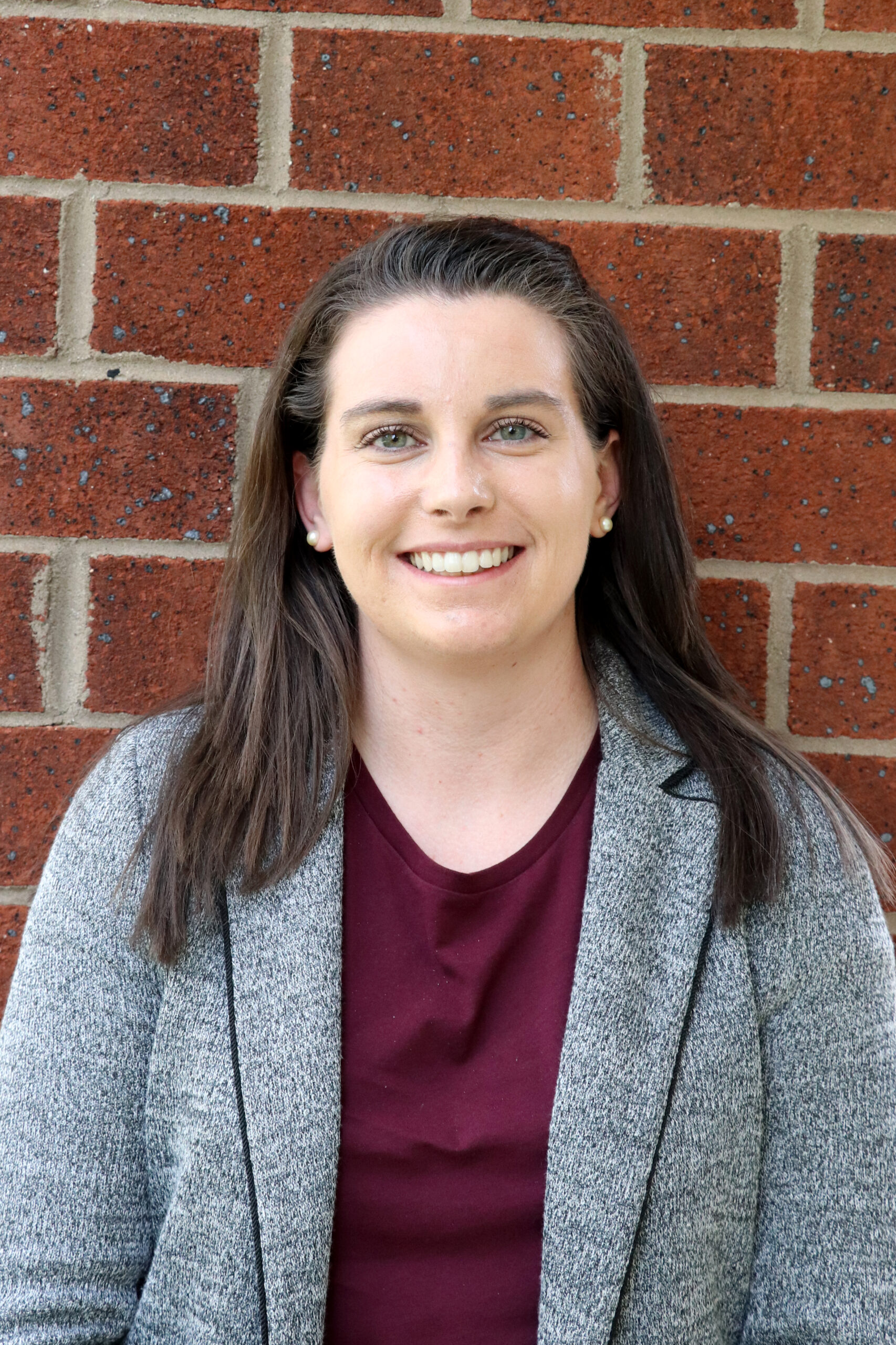 Sarah Johnson was born and raised on a farm in Surry County, in the foothills of North Carolina. She is Operator in Charge and Chief Legal Counsel of Cundiff Creek Farms, LLC. Sarah received her undergraduate degree from Mars Hill University and her juris doctorate from Elon University School of Law. She is a practicing attorney in Mount Airy, specializing in real estate law, estate planning and agricultural law. Sarah is a sixth-generation farmer and is passionate about farming and continuing her family's legacy. She helped her father, Everett, for many years with NC Pork Council events while he served on the NC Pork Council board of directors. In 2019, she joined the NC Pork Council in Washington D.C. to lobby for the industry during the fall Legislative Action Conference. Currently, she serves on the NC Pork Council awards committee, bylaws committee, and the promotions and outreach committee. Sarah is a member of Richmond Hill Baptist Church, NC Bar Association, Surry County Bar Association, and the NC Farm Bureau. She finds working with pigs very rewarding and loves promoting the pork industry.
Elected to a 3-year term in 2022
Appointed to the board to fill an empty seat 2021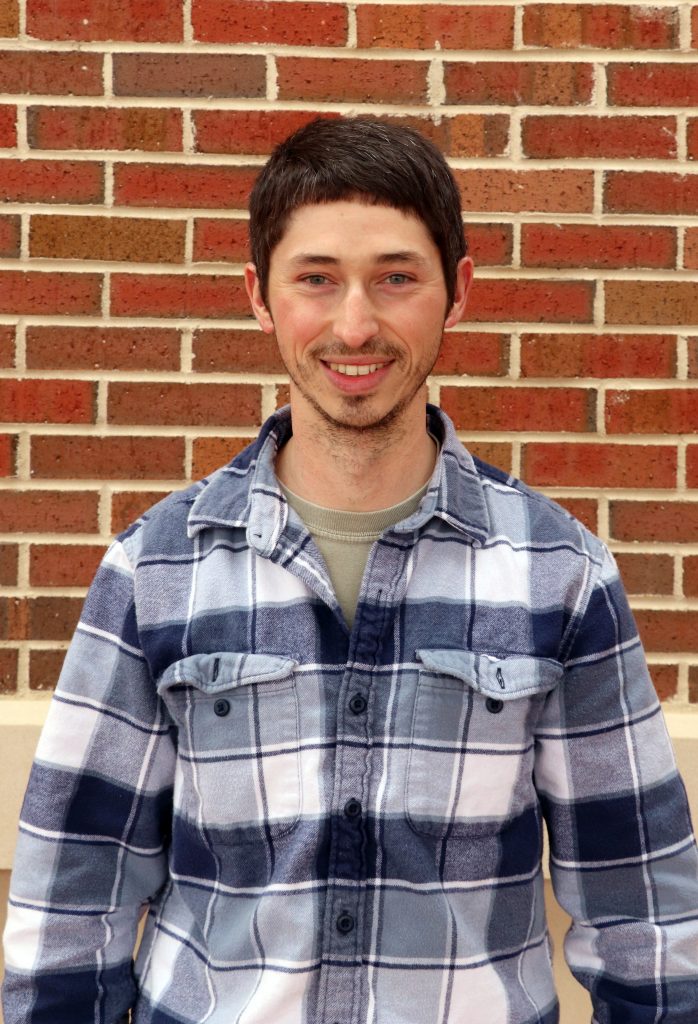 Hunter Thomas is a grower from Timberlake in Person County. He graduated from NC State University with a bachelor's degree in agriculture science. After graduation, he returned to his family farm where he works alongside his father, uncle and cousin. Together they raise corn, wheat, soybeans, tobacco, and have an independent 350-sow farrow-to-finish hog operation. Hunter serves on the Person County Ag Advisory Committee and is a board member of the Person County Soil and Water Conservation District.
Elected to a 3-year term in 2021.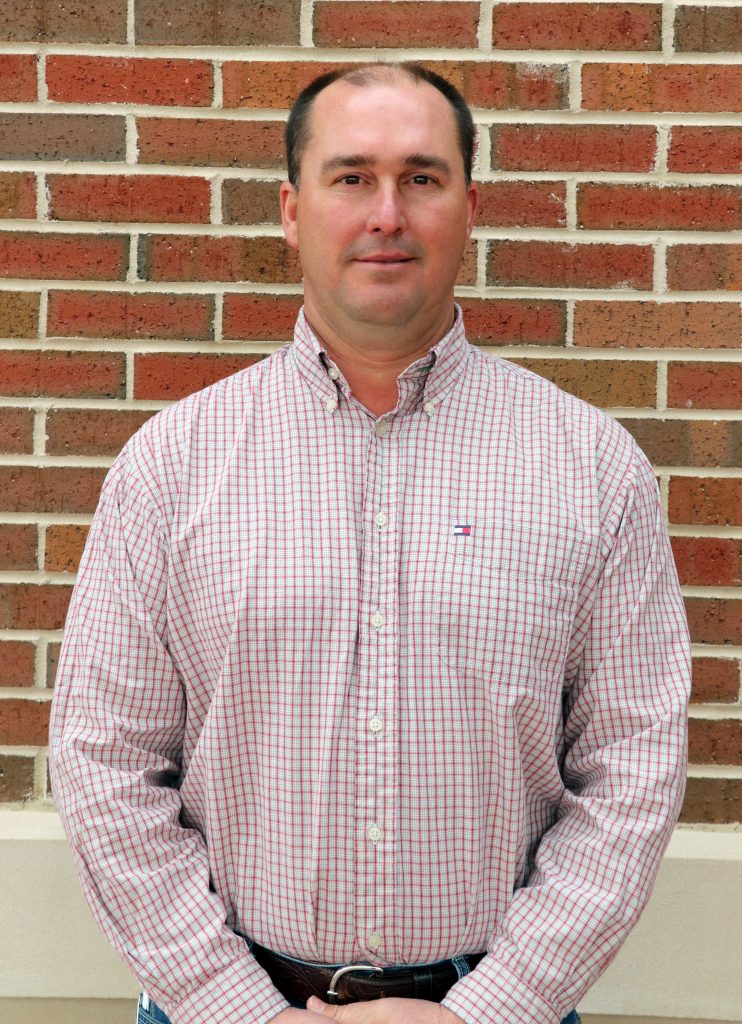 Ted Allen is a partner at his family farm, Jack Allen Farms, Inc. in Winterville. He has spent his career on the farm with his dad, uncle and cousin. In addition to hogs, the family raises tobacco, sweet potatoes, peanuts, cotton, corn and beans. Ted manages the farms' Smithfield-contracted sow, wean-to-finish, and finisher floor operations in Pitt, Greene and Beaufort counties. His participation in various Smithfield pilot projects focused on environmental sustainability has allowed him to further his personal commitment to good stewardship. Ted says participation in the NC State University CALS Leadership Program has been a highlight of his off-farm leadership experiences. He enjoys attending and coaching his children's softball and volleyball games as well as going to livestock shows and camping adventures with his wife and three daughters.
Elected to a 3-year term in 2021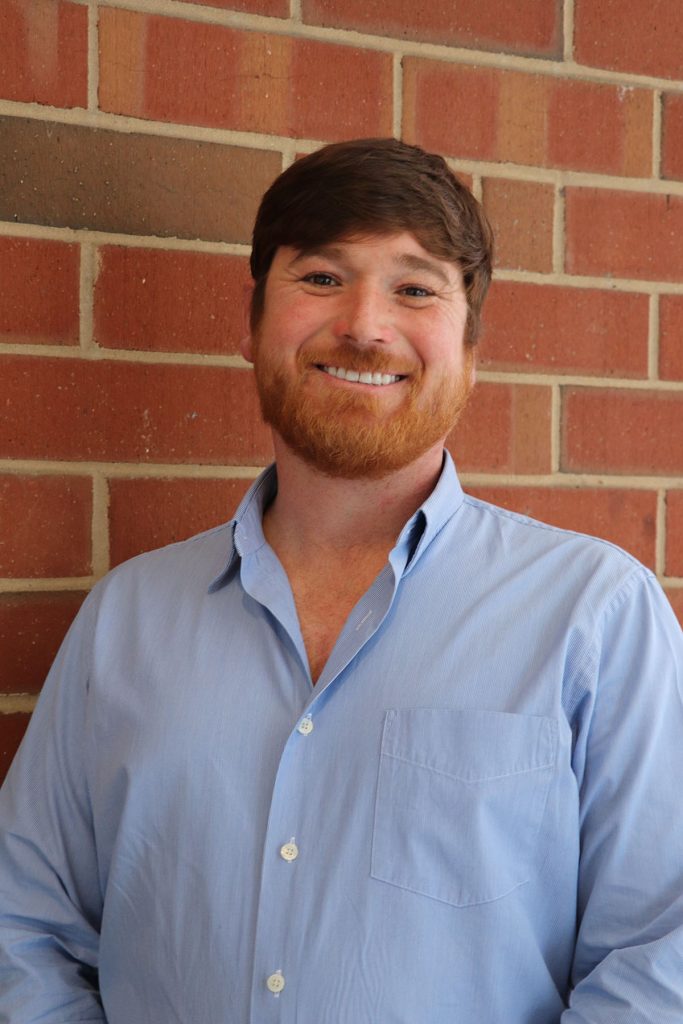 Jay Archer of Edgecombe County began his career raising hogs more than 25 years ago as part of his family-owned and operated farm in Goldsboro. He graduated from Wayne Community College with a degree in ag business. A short time later, Jay's career moved him to Indiana where he met his wife Cara. In 2011, Jay and his wife moved back to North Carolina and began cultivating deep roots in both agriculture and family. He has built a reputation in the industry for innovative ideas, being a leader among young farmers with a passion for achieving efficient growth and stability. Both Jay and his wife spend time volunteering in their local community through coaching youth sports programs and participating in the redevelopment efforts of Edgecombe County through the Chamber of Commerce. His hobbies include hunting, fishing, and spending time with his two boys, Quinn and Pierce.
Elected to the board of directors in 2019.
Re-elected in 2022.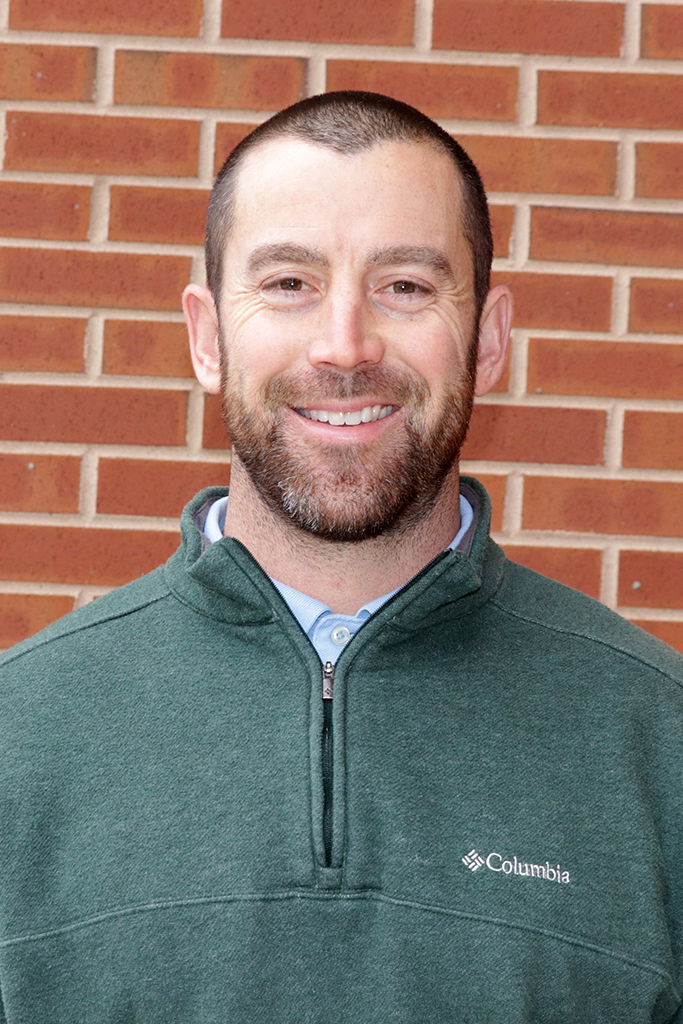 Dave Overman grew up living and working on his family's multigenerational farm in Goldsboro NC. They raised hogs and farmed around 3,000 acres of row crops. After graduating high school, Dave attended NC State University and received his undergraduate degree in Human Biology, and then went on to earn his master's degree in Kinesiology and Exercise Physiology from Auburn University. In college and graduate school, he worked as a strength and conditioning coach with his respective school's athletic departments, and upon graduation from Auburn, he continued that work for various colleges and for the US Military as a civilian contractor. In 2018, Dave decided to transition from that career field and return home to work with his family at Overman Farms. At that time, they operated a 6,500 head feeder to finish operation and a 2,000 head sow farm, both with Goldsboro Milling Company. Since that time, Overman farms has grown and transitioned to now having 27,000 head to wean to finish space with Smithfield Foods and an additional 2,700 head feeder to finish with Prestage Farms.
Dave enjoys working and spending time with his family, exercising and spending time outdoors, and anything that involves spending time with his wife and three daughters.
Elected to a 3-year term in 2023.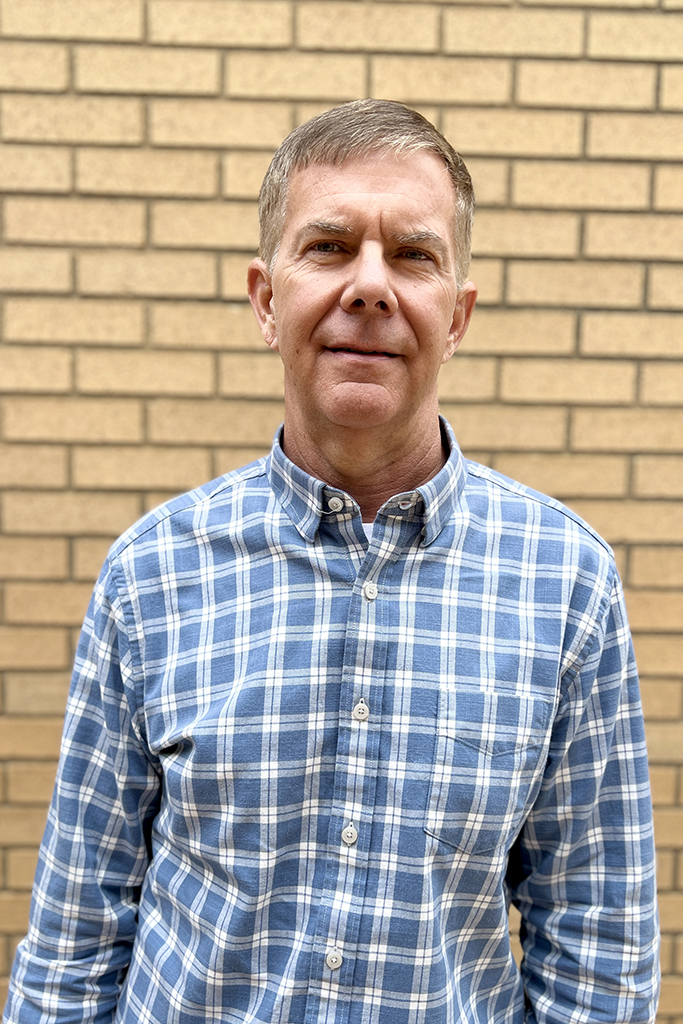 Reggie Strickland was born in Sampson County and has been involved with agriculture all his life. He graduated from NC State University with an agribusiness management degree. After graduating, Reggie worked for the Agriculture Business Management Department at NC State seasonally for 10 years. He is a seventh-generation farmer, working with his wife, Laura, and his father, Garrett. Strickland Farming Group grows approximately 3,600 acres of row crops in Sampson, Wayne and Duplin counties. They also raise 21,000 finishing swine for Prestage Farms each year and raise turkeys for Butterball. Reggie has previously served on the NC Pork Council Board and is currently chair of the NC Pork Council public policy committee. Currently, he serves on the United Soybean Board, NC Soybeans Producers Association Board and Executive Committee, Mount Olive Southern States Board, Wayne County Day School Board, NC State Ag Institute Advisory Board and Alumni Committee, and is chair of the NC State Ag Entrepreneurship Program Advisory Council. Reggie and his wife have two children, Savannah and Grayson. He enjoys traveling, attending sporting events, and spending time with family.
Elected to a 3-year term in 2021.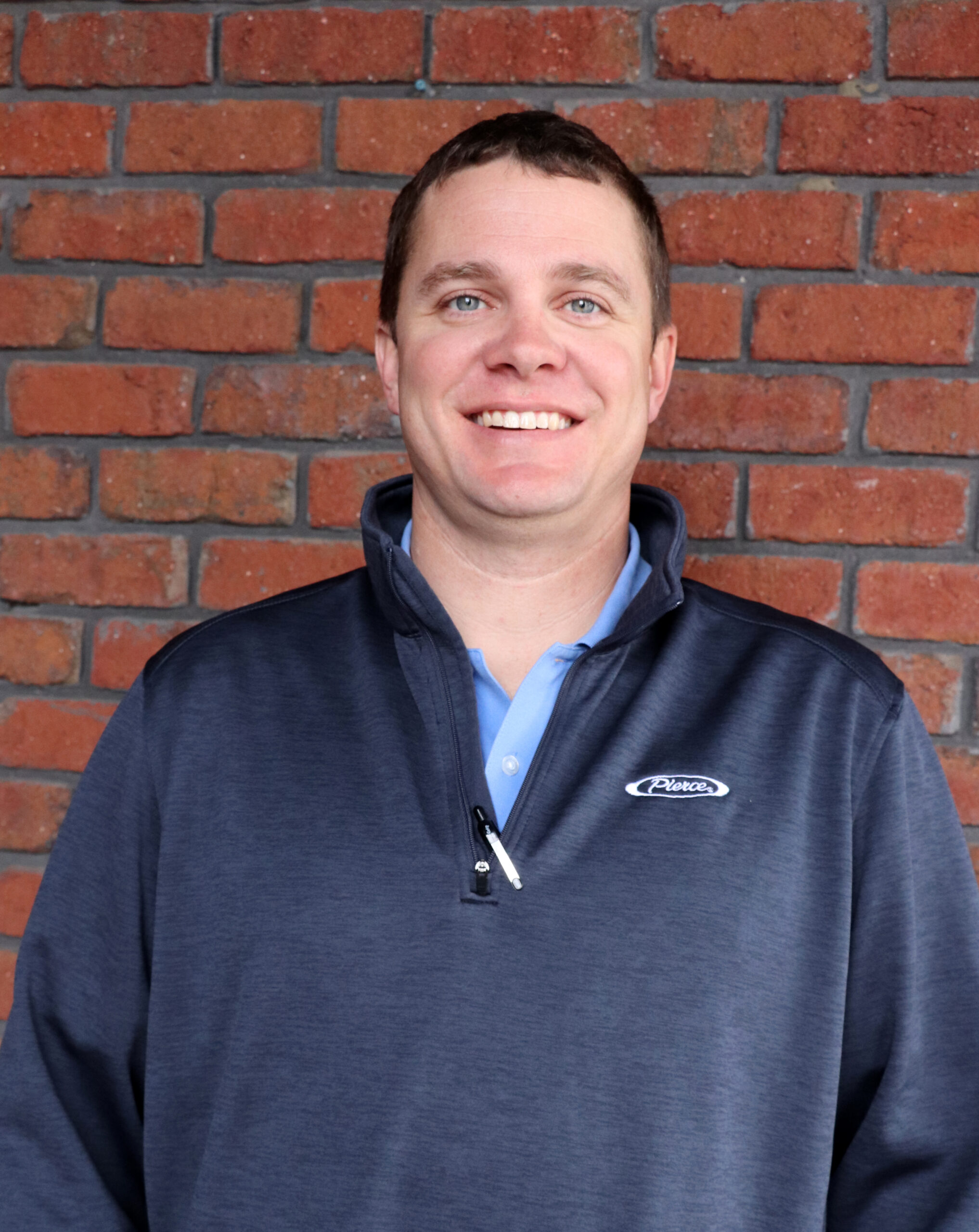 Josh Coombs was born and raised in Sampson County with his family. His family owned and operated hog farms throughout his childhood. Joshua is a 2003 graduate of Clinton High School. He also graduated from Sampson Community College in 2008. He is currently pursuing his fire science degree through Central Piedmont Community College. Joshua operates and owns Joshua Coombs Farms, LLC which is comprised of twelve 735 finish barns contracting with Prestage Farms. This year, Joshua purchased four 1,600 nursery barns, Coombs Family Farms, that are contracted with Prestage Farms as well. In addition to swine production, he also manages 325 acres of timber. He is also a full-time captain with Clinton Fire Department. Joshua is a Mason through Hiram Lodge #98 as well as a Sudan Shriner in Clinton.  He currently serves on the NC Pork Council outreach committee. He is married to Jessica and they have two sons, Jett and Wyatt. They are also welcoming another baby in January 2020.
Elected to the board of directors in 2020 representing District 4 (now District 3).
Reid Cumbo is a first-generation-Sampson-County hog farmer and is the owner and operator of Cumbo Farms, LLC – C&R Finishing, contracting with Smithfield. Following graduation from East Carolina University with a bachelor's degree in economics, he returned to his hometown of Clinton with a passion to fulfill goals of career, family, and community stewardship. In 2018, he was able to achieve a lifelong goal of raising pigs and currently owns a 2,880 head finishing farm outside of Clinton. He also works full time for Elanco Animal Health where he manages swine accounts throughout North Carolina. In addition to continuously working towards meeting career goals, he enjoys being a husband and dad. Whenever Reid's not at the farm or with his family, he looks forward to riding horses, playing golf, and hunting.
Elected to the board of directors in 2022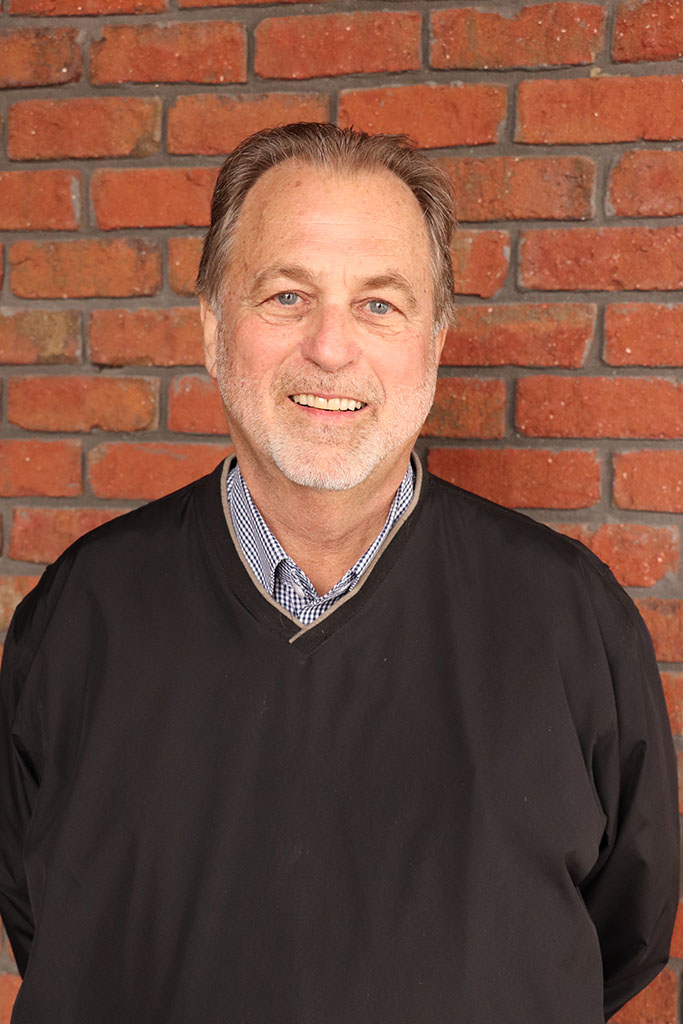 Jerry Hairr grew up in Sampson County on the family farm. His family was involved with tobacco, vegetable, and grain production as well as pigs and cattle. After finishing high school in 1976, Jerry stayed on the farm until 1980 when he began working for Carroll's Foods. Jerry has worked in all areas of farm management and production management for Carroll's Foods, Brown's of Carolina and Smithfield Hog Production. Today, Jerry is the production development and organizational improvement manager with Smithfield's South-Central Region located in Rose Hill. Jerry enjoys volunteering with Special Olympics in Sampson and Bladen Counties, NC Envirothon, as well as volunteering with the Sampson County Extension Service helping with Sampson County Ag. Day and 4-H Swine Shows when needed. Jerry has served several years as a delegate for NPPC at Pork Forum and several years on the awards committee for the North Carolina Pork Council. Jerry also completed the Operation Main Street training several years ago. He is married to Teresa Hairr and they have two sons who along with their wives have given him two precious grandsons with three more due in the spring. Jerry is a member of Mt. Vernon Bapt. Church in Clinton.
Elected to the board of directors in 2018, representing District 4.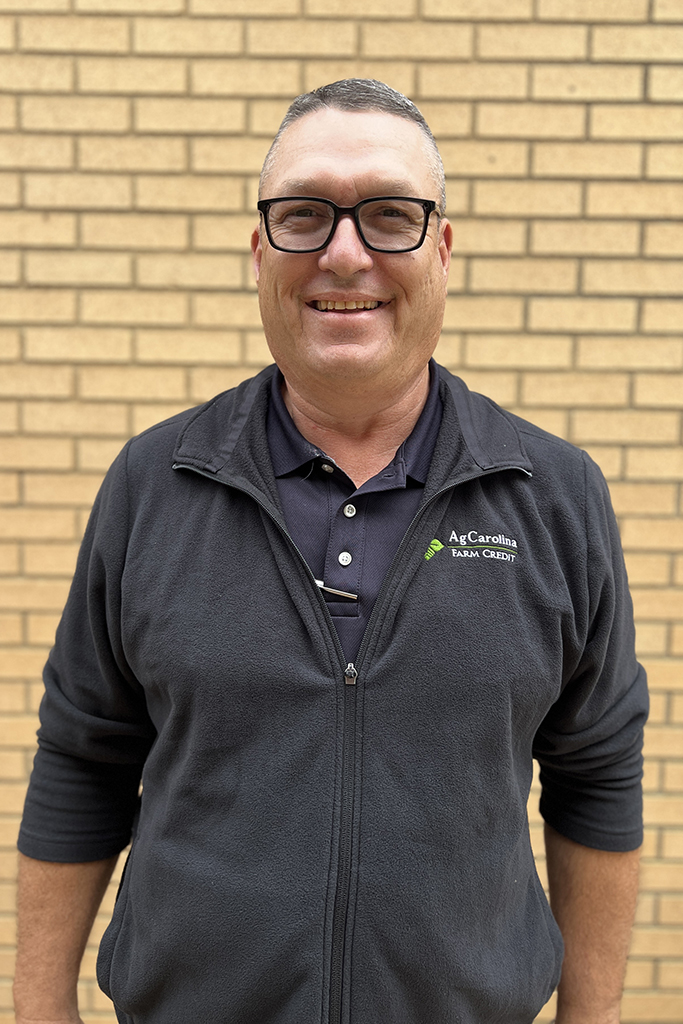 Michael Inman, Sr. – At Large
Michael is a lifelong resident of Tar Heel, NC and attended the University of North Carolina at Pembroke. His farm is a third generation family farm that grows corn, soybeans, wheat, peanuts, and Coastal Bermuda grass. They have a 6,400 head nursery and have been under contract with Smithfield Hog Production Division since 1998. He has been employed with Prestage Farms since November 1991 and is currently a sow service representative. He was the NC Pork All-American in 2006 and currently serves on the Bladen County Livestock Association board of directors. He previously served as the Plain View Primary PTO president for six years. He strongly supports various community activities including:  Dixie Youth Baseball, 4-H, FFA, and Bladen County Ag'Em Up Day. He and his wife, Renee have one son Michael E. Inman II. They attend Singletary United Methodist Church. Michael enjoys fishing, hunting, and attending baseball games.
Elected to the board of directors in 2016, representing District 4.
Appointed to the board in 2019 in the At Large capacity.
Appointed to the board in 2023 to fill a vacancy.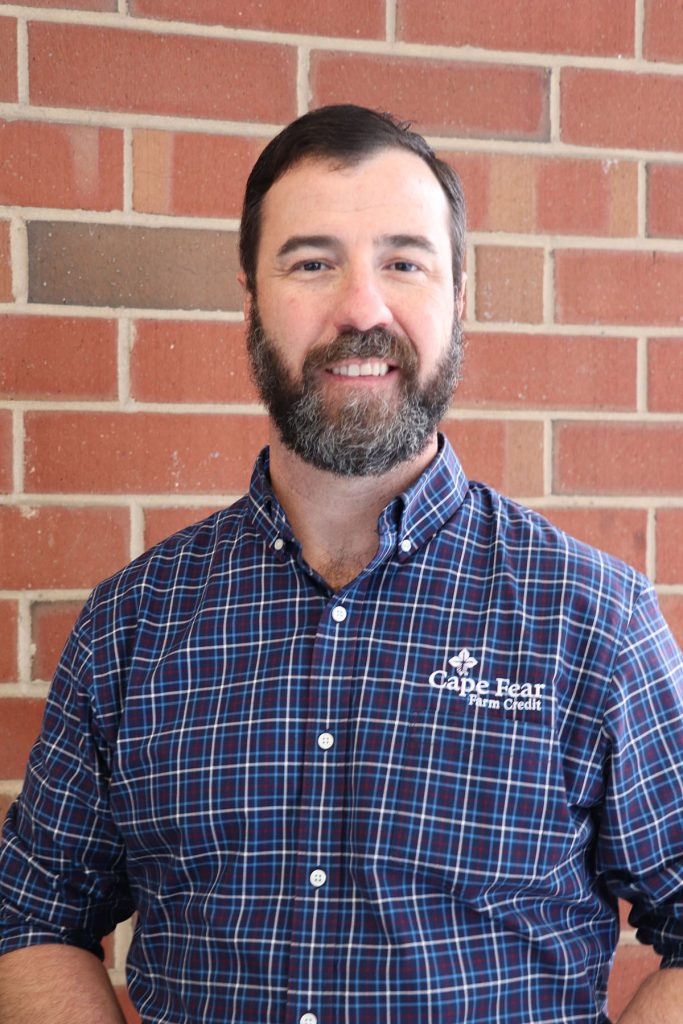 Cliff Kilpatrick was raised on a small swine farm outside Mount Olive and is still involved in the family farm that has now grown to 14,400 finishing spaces on contract with Goldsboro Milling. He has been employed with Cape Fear Farm Credit as a Loan Officer since 2007, where he works closely with farmers in southeastern North Carolina with lending and financial needs. Cliff is passionate about NC hog farming and very active in combatting the challenges hog farmers face every day. Cliff lives in Albertson with his wife, Sabre, and their 3 children, Guy, Patriot and Maggie.
Elected to the board of directors in 2018, representing District 4.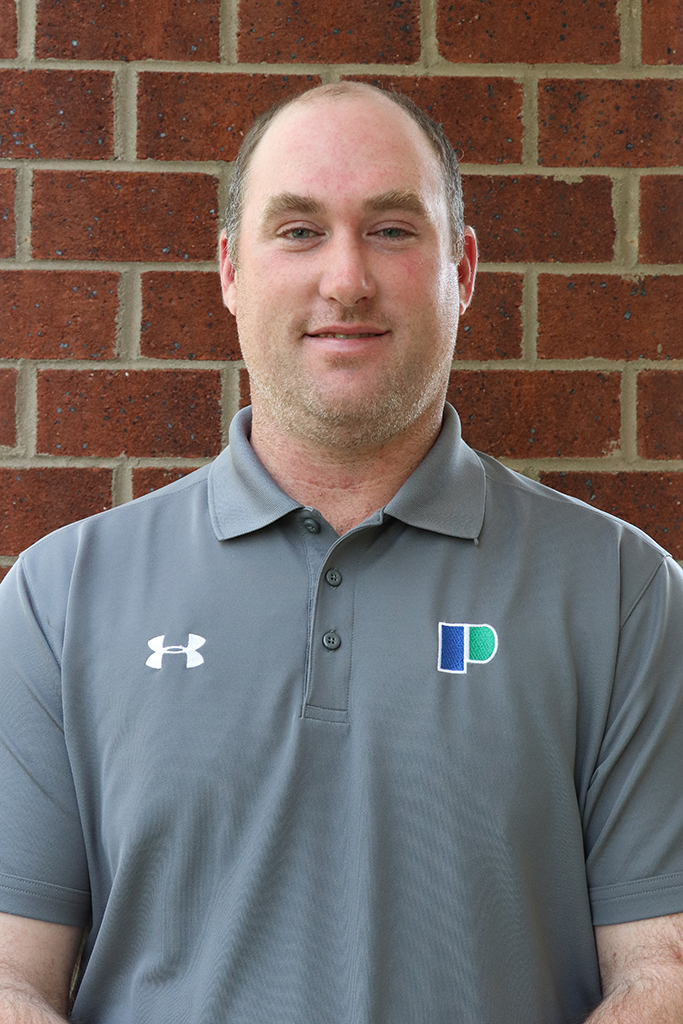 Zeke McCullen, IV is a fourth-generation farmer from Clinton who grew up farming with his father and grandfather. He owns/operates McCullen Livestock LLC, which consists of 16 finishing floors and a 700 cow-calf operation. In addition, Zeke grows, harvests and bales hay for his cows and markets any excess hay. He also manages his family's swine operation that includes 18 finishing floors on contract with Prestage Farms, Inc. Zeke and his wife, Natalie, are parents to two young sons, Hugh and Holt. One of Zeke's major life goals is working very hard each day with the hope of instilling an appreciation and love of farming in his children.
Elected to a 3-year term to represent District 4 in 2021. (Now District 3)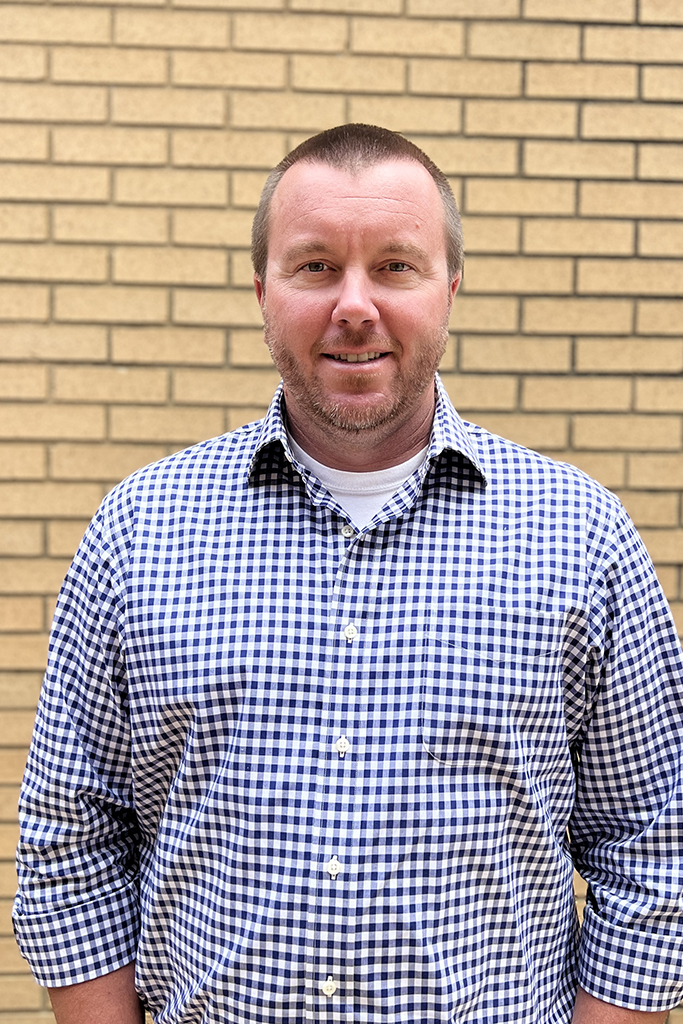 Wesley Mewborn is a first-generation farmer from Kenansville. He is the owner of Mewborn Farms, which consists of eight 720s and eight 880s wean to finish, and two 1224s finishing, as well as eighteen broiler chicken houses, four breeder chicken houses, and tending his cow-calf operation. In 2014, Wesley began growing chickens for Case Farms, and in 2019, he started growing hogs for Smithfield. Wesley, and his wife Robin, have 3 children, Layla, Macy, and Case. He is an advocate for pediatric brain cancer research, in memory of his oldest daughter, Layla. Wesley is a 2002 graduate of James Kenan High. He attends Kenansville Baptist Church.
Elected to a 3-year term to represent District 4 in 2022. (Now District 3)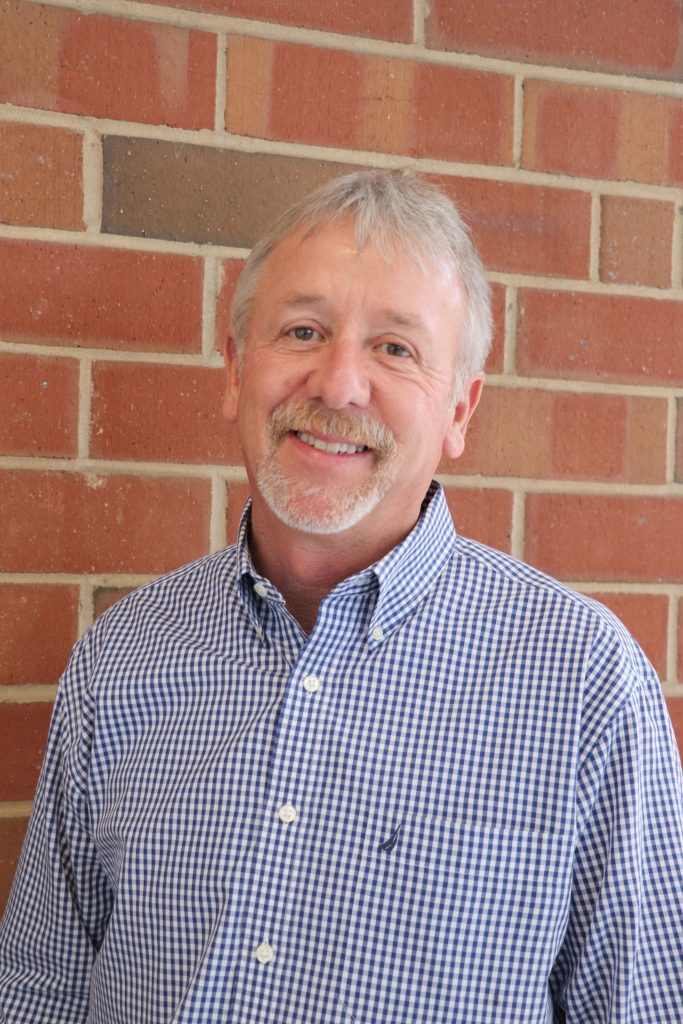 Morris Murphy is owner operator of Triple M Family Farms, a 14,000 head finishing farm, in partnership with his brothers. He currently serves on Cape Fear board of directors. He has served on FSA county committee, the board of directors of Albertson VFD, and on the Jones County Cotton Gin board of directors. Morris has participated in the Phillip Morris Leadership Program. He has been an advocate in the recent litigation of hog farms as a private concerned grower. He has been married to his wife Linda for 40 years and she is active in his daily farm activities. They have two children, Jennifer Sumner, who works in HR at Smithfield I Rose Hill and Justin who works on the family farm. Morris attends Friendship FWB Church in Pink Hill.
Elected to the board of directors in 2019 representing District 4.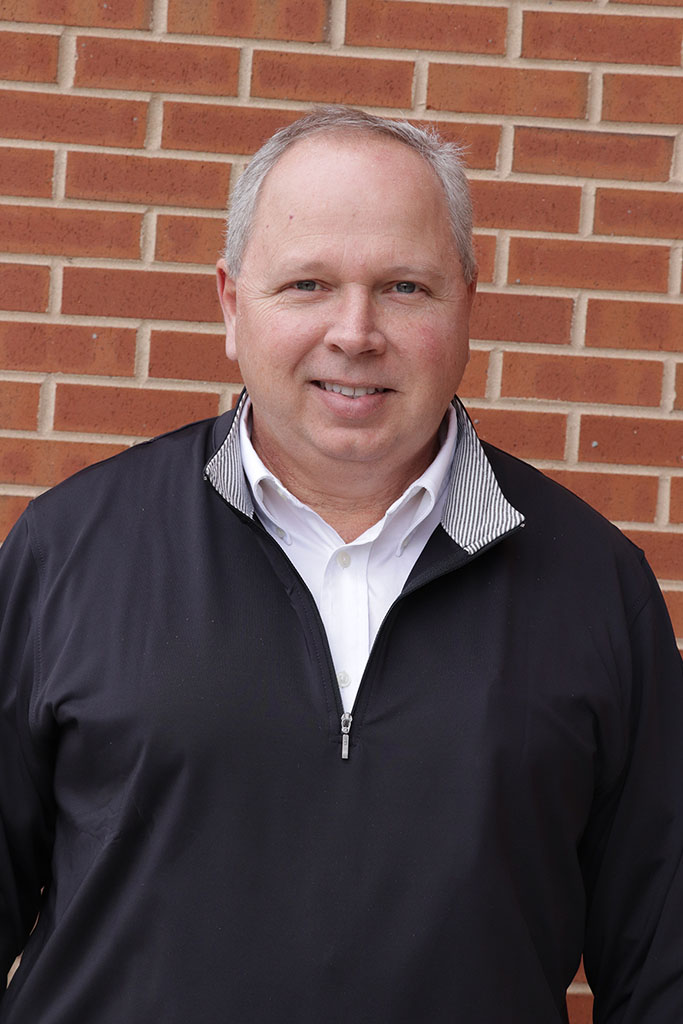 Jeff Warren is the Owner/Partner in ADJ Farms, Inc., a contract producer for Smithfield Foods with four nurseries and six finishing facilities. He holds the position of General Manager – USA for Vostermans Ventilation Inc., which develops, produces, and distributes axial fans for both agricultural and industrial markets. Jeff is a graduate of Campbell University, Lundy-Fetterman Business School. He has been working in the agricultural industry, professionally, for 37 years. As the agricultural industry is continuously evolving, stressing the importance for education and effective communication, Jeff is an advocate for the pork industry who will strive to connect with and be a voice for producers, professionals, peers, and consumers. Jeff enjoys his time off with family, friends, and occasional golf where he is always sure to be hitting his way out of the hazard areas.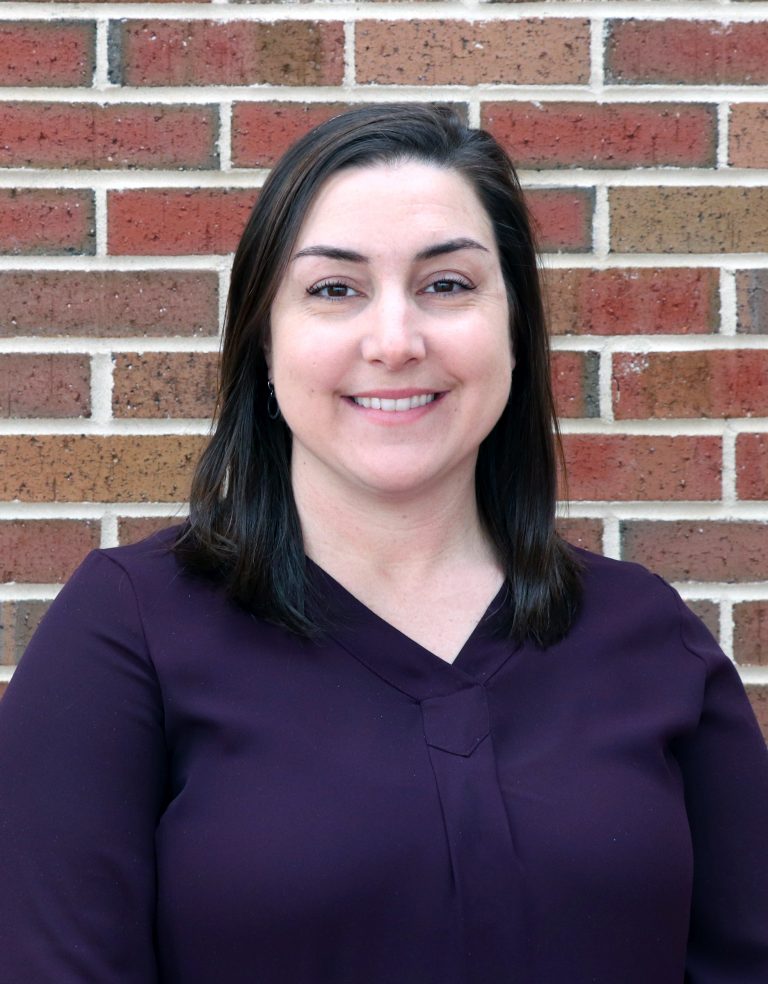 Dr. Sara Hough is a swine technical services veterinarian with DSM Nutritional Products. She joined DSM in August 2019. In her role as regional technical services manager, Sara provides field technical support and assists with research opportunities in swine health and nutrition. Prior to joining DSM, she spent eight years as a swine production veterinarian at Prestage Farms, Inc. where she became familiar with the NC pork industry. Sara earned her doctorate in veterinary medicine at NC State University. She has professional memberships with the American Association of Swine Veterinarians (AASV), North Carolina Veterinary Medical Association (NCVMA) and American Veterinary Medical Association (AVMA). She also served on the National Pork Board Swine Health Committee for four years. Sara is currently serving as the district director for the southeast region for AASV, and is a member of the External Relations Committee for the NC Agriculture Foundation. She also enjoys serving as an industry volunteer for Operation Main Street, where shares the pork story with groups all over the United States. Sara and her husband, Bryan, share their devotion to NC State with their two boys, Dillon and Davis, who love cheering on the Wolfpack at football games.
Elected to a 3-year term to fill the Allied Industry seat in 2021.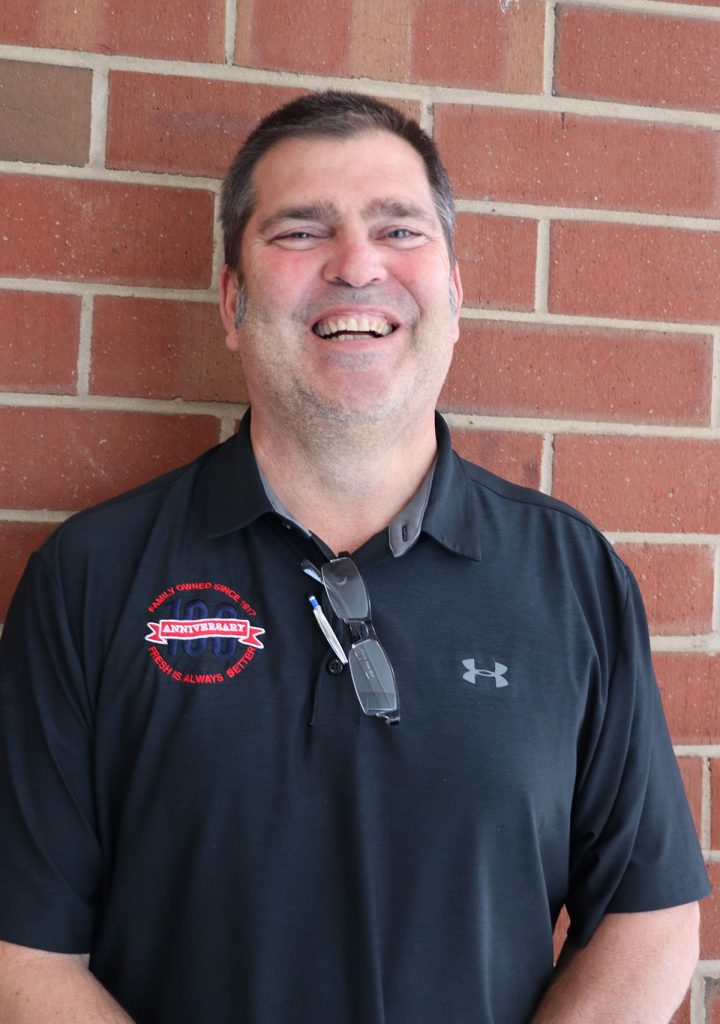 Tommy Neese – N.C. Meat Processors
Tommy Neese is vice president of Neese Sausage Company, a family-owned company in Greensboro. He also serves as vice president of the NC Meat Processors Association. Tommy stays active in the community, especially with Boy Scouts. He attended Elon College. In addition to serving on the NC Pork Council's board, Tommy is a member of the Council's annual conference committee, budget committee, fundraising committee, and political action committee.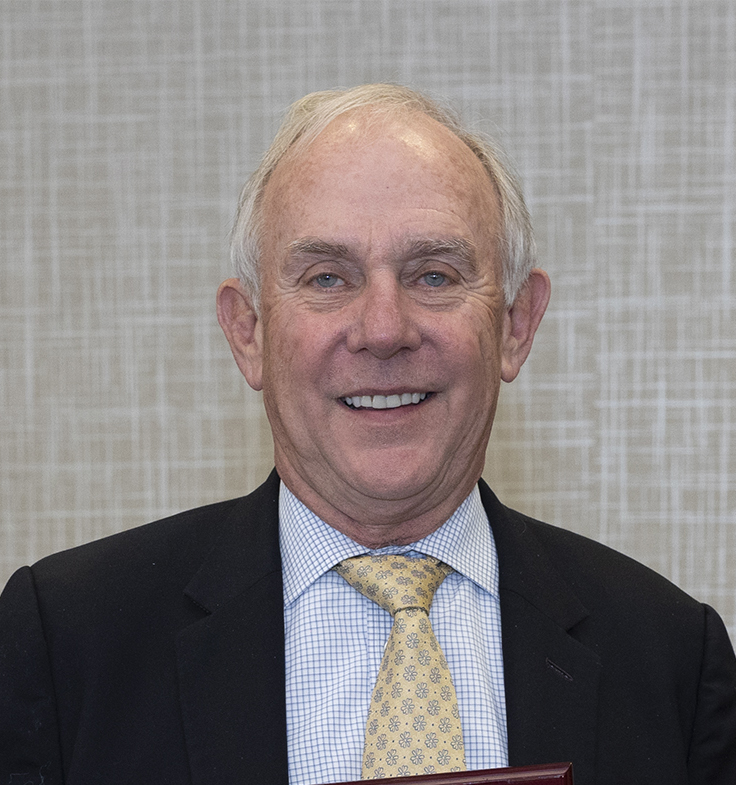 Bob Ivey is owner of Ivey Spring Creek Farms and Ivey Agribusiness Consulting Company. He was previously president of Maxwell Foods LLC.
Bob was elected to the National Pork Producers Council Board of Directors in 2019.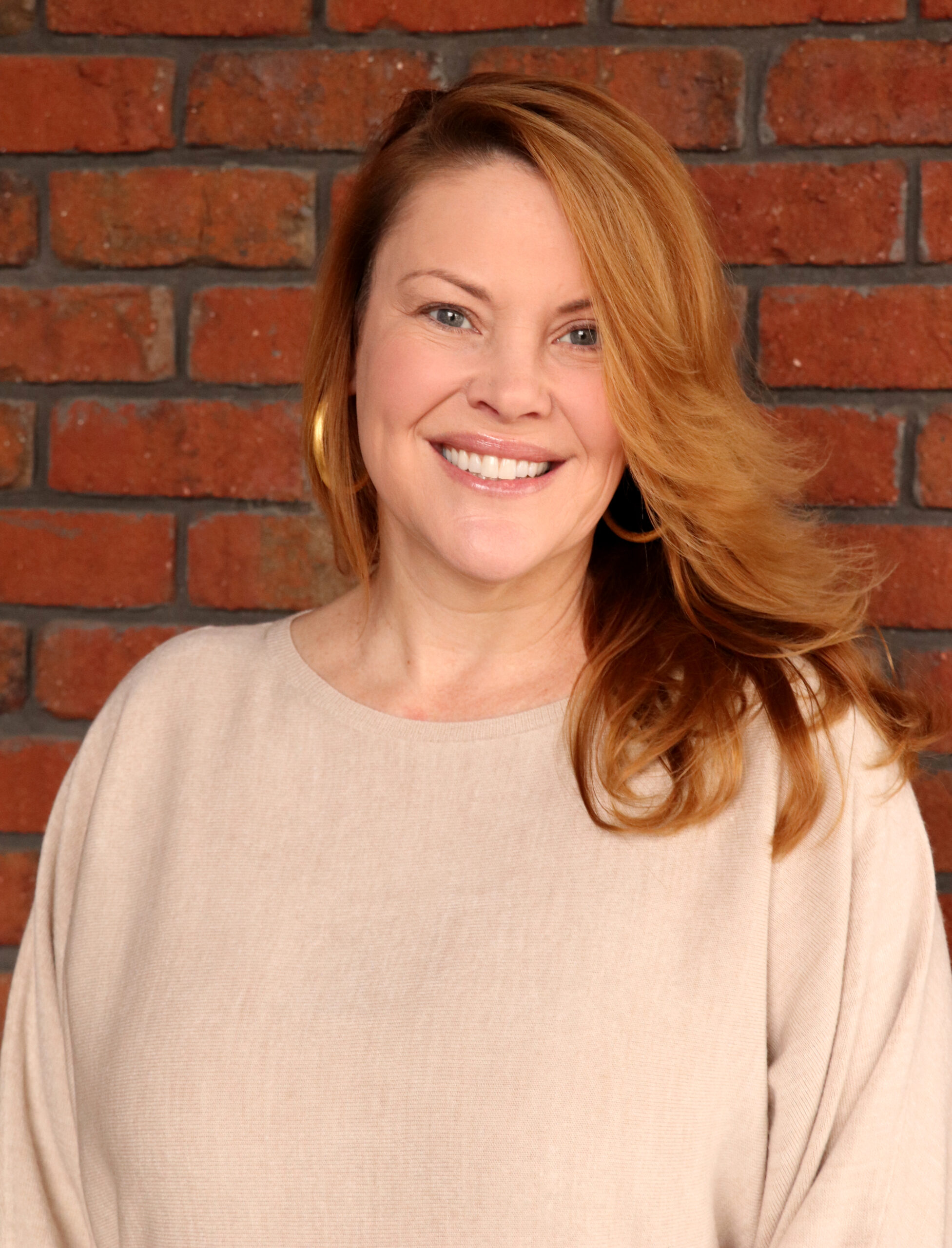 Denise Waller Mason – National Pork Board
Denise Mason is a third-generation pork producer and the owner of Goshen Farms, a 2,400-sow farrow-to-wean farm in North Carolina.
Before moving back to the farm full time, Denise worked for Maxwell Foods for more than 25 years. She was trained in most areas of production, and her positions included boar stud manager, AI division director and as training and development coordinator.
Denise was elected to the National Pork Board in 2021.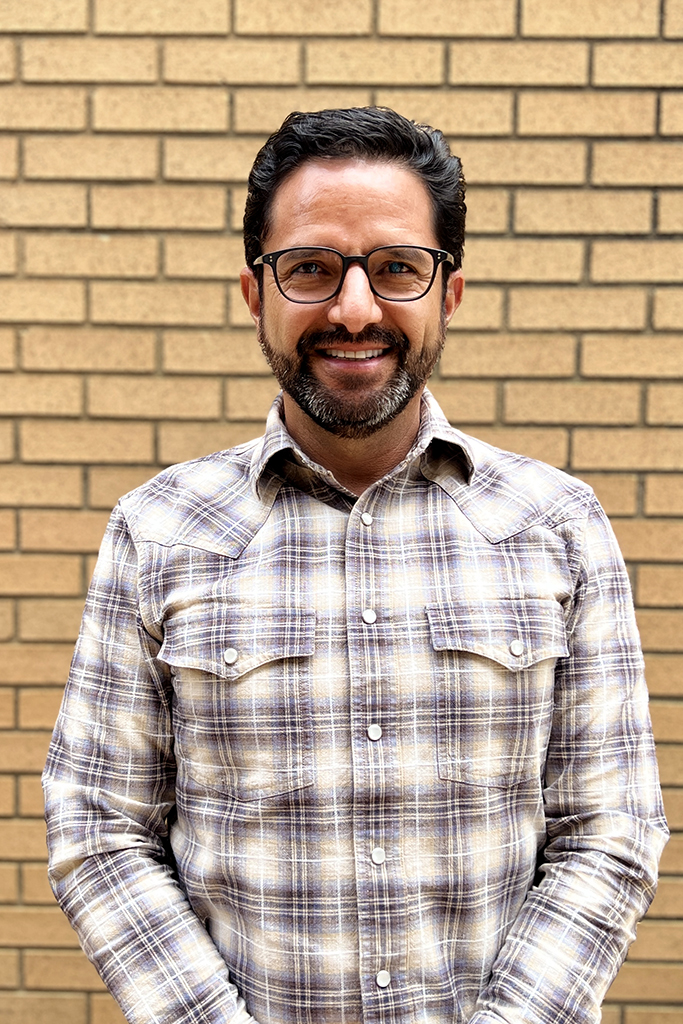 Santiago Vasquez is a manager for Southern Cross Farms Inc. of Rose Hill, North Carolina. He has ownership of two 3,600-head sow farms and an 18,000 wean-to-finish site. He also owns and operates three chicken broiler farms, one layer farm and has a 200-head cow/calf herd, along with farming 500 acres of pasture. In the industry, Santiago has been involved with North Carolina Pork Council and is a past Pork Leadership Institute member.
Santiago was elected to the National Pork Board in 2023.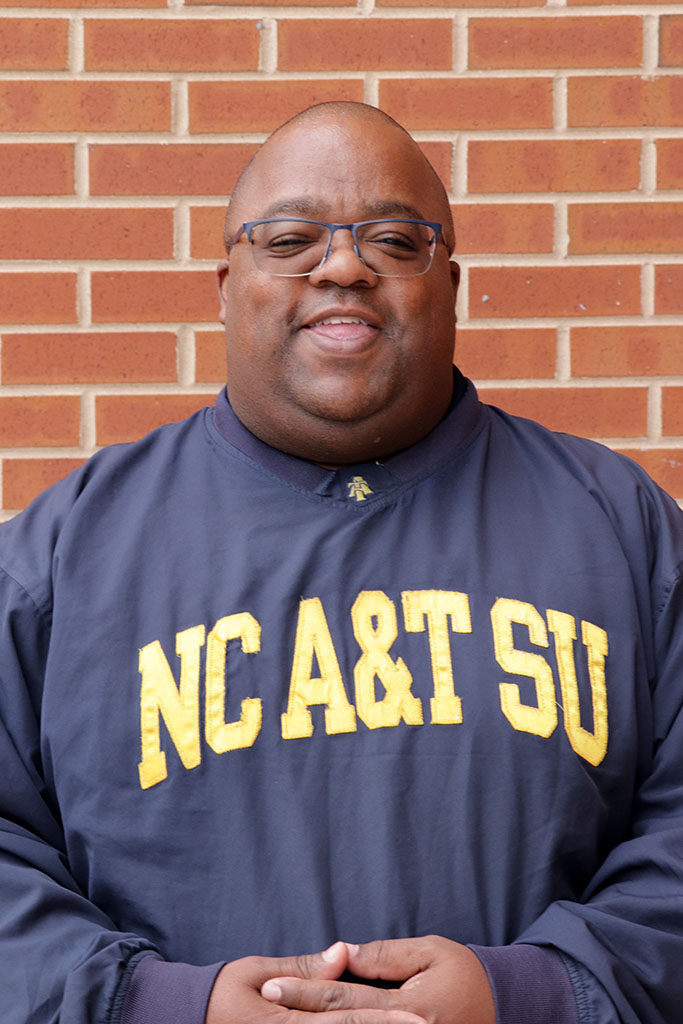 Dr. Antoine Alston — College of Agriculture and Environmental Sciences, NC A&T State
Dr. Antoine Alston, a native of Rocky Mount, NC, is professor and associate dean for academic studies in North Carolina A&T State University's College of Agriculture and Environmental Sciences, is a nationally recognized student mentor, agricultural educator, and expert in the areas of diversity and inclusion. He received his Bachelor and Master of Science Degrees in Agricultural and Extension Education from NC A&T State University, and Ph.D. in Agricultural and Extension Education from Iowa State University in 2000 at the age of 24.
Alston's dedication to student success is well known. His work has earned him many honors such as the UNC Board of Governors Award for Teaching Excellence, Honorary FFA American Degree, the National Association of Agricultural Educators Outstanding Contribution to Agricultural Education Award, George Washington Carver Distinguished Service Award from Iowa State University, and the North American Colleges and Teachers of Agriculture Teacher Fellow Award. Additionally, he was the first African-American to receive a U.S. Department of Agriculture Food and Agriculture Sciences Excellence in Teaching Award.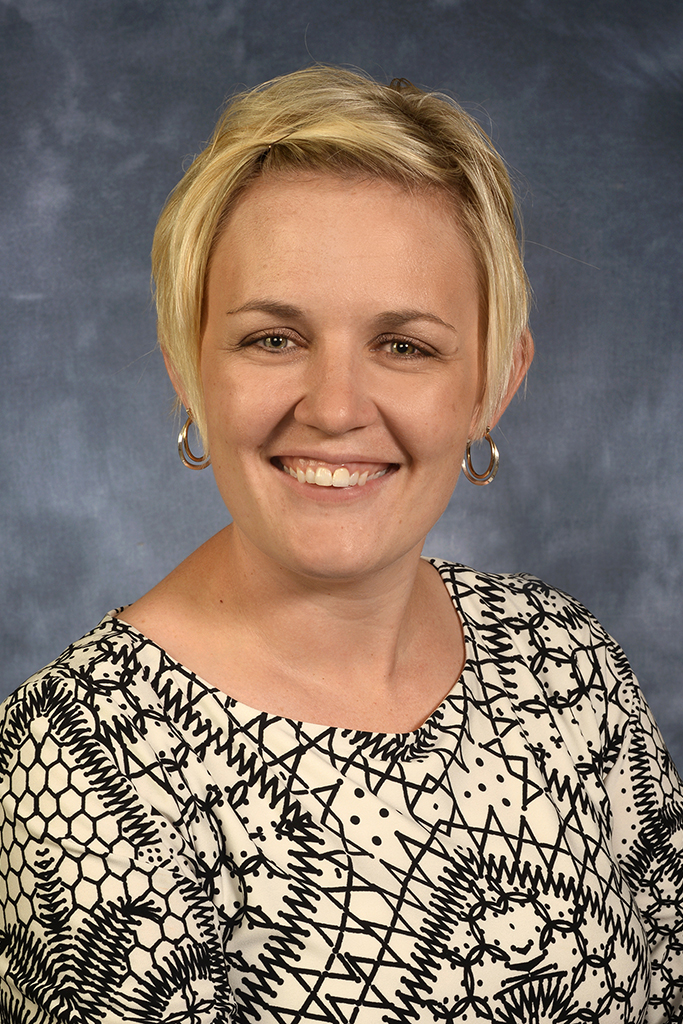 Dr. Megan Jacobs  — College of Veterinary Medicine, NC State University
Dr. Megan Jacob is a Professor of Veterinary Microbiology and Director of College Support and External Relations at the NC State College of Veterinary Medicine. She came to Raleigh after completing her undergraduate education in microbiology at the University of Wyoming and her MS and Ph.D. work in veterinary pathobiology at Kansas State University. Her graduate work focused on understanding the ecology and epidemiology of Shiga toxin-producing E. coli in feedlot cattle. She is currently engaged with projects to expand veterinary diagnostic opportunities and surveillance systems throughout the US and globally. Her research interests are in bacterial pathogen transmission in livestock settings, including agritourism. Megan and her husband Paul, have three children and a small farm in eastern Wake Country where they raise sheep and cattle.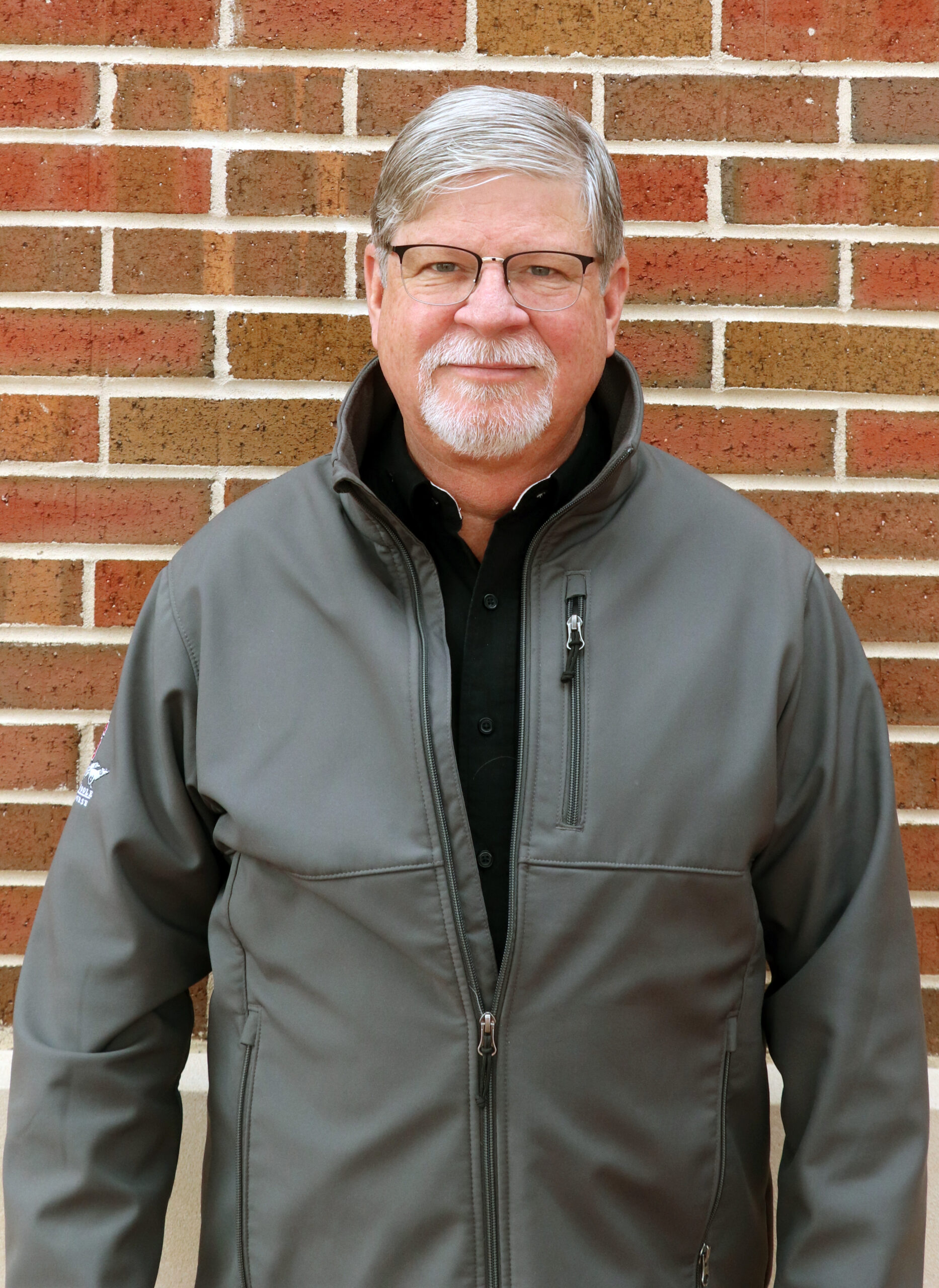 Dr. Steve Lommel — College of Agriculture & Life Sciences, NC State University
 teven A. Lommel is a William Neal Reynolds Distinguished Professor of Plant Pathology. He is the Director of the North Carolina Agricultural Research Service and Associate Dean for Research in the College of Agriculture and Life Sciences, North Carolina State University. He has been instrumental in the development of the Plant Sciences Initiative, which is a multidisciplinary enterprise and building partnering with government agencies and the private sector to address the large problems in plant and agricultural research. His teaching responsibilities included graduate courses in Plant Pathology and Plant Virology as well as invited lectures in Biotechnology and Genetics. Dr. Lommel was the editor of the journal "Virology" from 2007-2022 and is on the editorial board for four other scientific journals. He has published more than 100 peer-reviewed journal articles, book chapters, reviews, and proceedings. He is a Fellow of the American Phytopathological Society and the American Association for the Advancement of Science.
Dr. Lommel obtained his bachelor's degree in Biology at the University of San Francisco in 1978 and his doctoral degree at the University of California, Berkeley in 1983. He was an Assistant Professor at  Kansas State University. Dr. Lommel joined the faculty at NCSU in 1988 and has risen through the ranks. He held a number of research administration positions at both the College and University level since 1992. Dr. Lommel was a special scientific advisor to the US EPA on the release of transgenic crops. He administrates North Carolina State University's presence at the North Carolina Research Campus in Kannapolis. He is on the Board of Directors for the David H. Murdock Research Institute and was the President of the Institute. He also serves on numerous University, State, Federal, and international scientific boards, committees, and funding panels.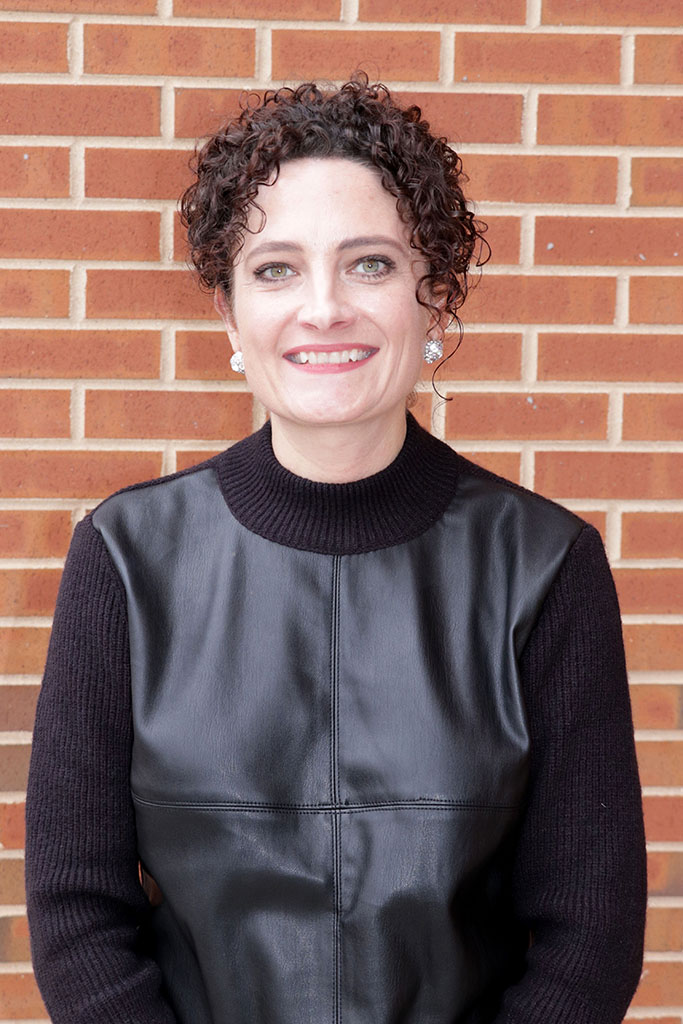 Kelly Powell-McIver — NC Department of Agriculture and Consumer Services
Kelly Powell–McIver serves as an ex–officio board member for the North Carolina Pork Council appointed by Commissioner Steve Troxler. Mrs. Powell–McIver serves as the Federal Liaison for the North Carolina Department of Agriculture & Consumer Services. She was appointed to this role in 2020 after a long career serving the industry in many leadership roles. Mrs. Powell–McIver lives on a small farm in southern Wake County with her husband and three children.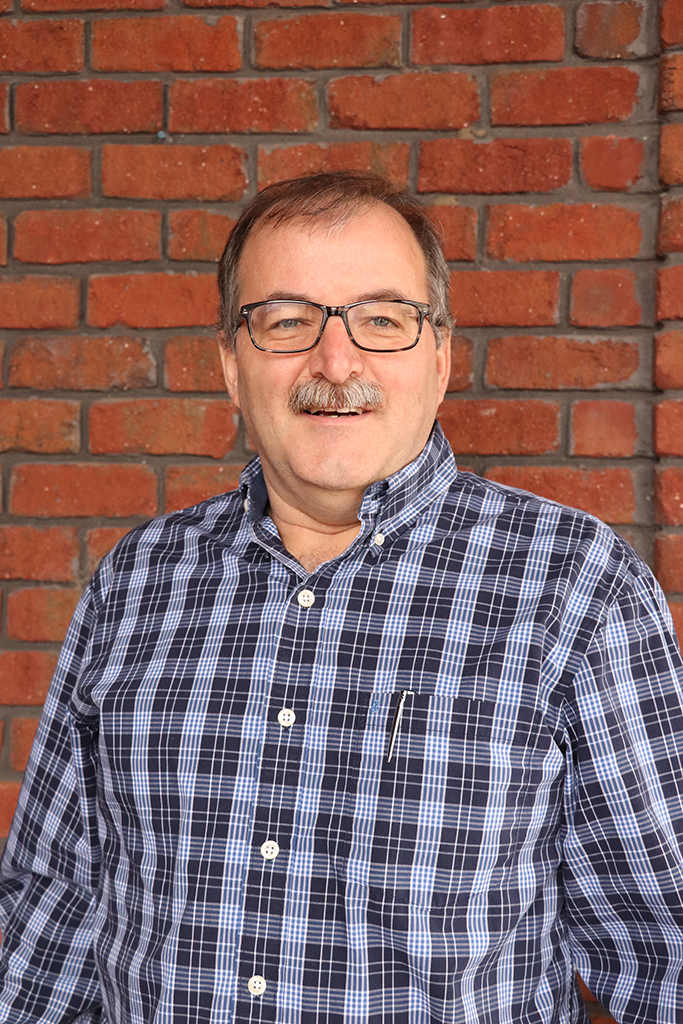 Dr. Todd See — College of Agriculture & Life Sciences, NC State University
Dr. Todd See is the Head of the Department of Animal Science at NC State University. He provides administrative leadership for 40 faculty and extension professionals and over 1000 students enrolled in Animal Science undergraduate and graduate programs. He coordinates research functions in genetics, nutrition, and physiology and extension programs in swine, beef cattle, dairy cattle, small ruminants, and equine. Dr. See conducts internationally recognized programs in swine genetics and management. He has given over 125 invited presentations on swine around the world and published 79 peer-reviewed publications and 500 articles and other publications. Todd was named Outstanding Young AnimalScientist–Southern Section in 2004 and Fellow in 2022 by the American Society of Animal Science. He received the Lois G. Britt Service to the NC Pork Industry award in 2006, the Outstanding ExtensionService Award from NCSU in 2009, and the Extension Award from the Southern Section of the American Society of Animal Science in 2010. He has been the recipient of the National Pork Board Swine Industry Award for Innovation four times (1995, 1997, 2003, and 2010).In addition to serving on the NC PorkCouncil's board, Todd is chairman of the annual conference committee and research committee.
Committed to People, Pigs, & the Planet