Joey Short has the tenth best beard in the pork industry, at least according to Farm Journal Magazine.
But it's not that quirky accolade that defines him. Rather, it's his rapid ascension within the North Carolina pork industry that has earned Short the 2023 North Carolina Pork Council's Emerging Leader Award.
Short, 32, has taken a non-traditional path to his current position as the head of the farrowing department for a sow farm at Murphy Family Ventures. His mercurial rise in the swine industry began with an internship in 2020, leading to a career that he had not envisioned just a few years ago.
Short grew up on a small family cow farm in Raeford, an operation he calls a "hobby farm." He entered North Carolina State University as an animal science major, later changing to agricultural science. Not having a clear vision of what area of agriculture he intended to pursue, it was a guest speaker in one of his classes who he says lit his fire for the swine industry.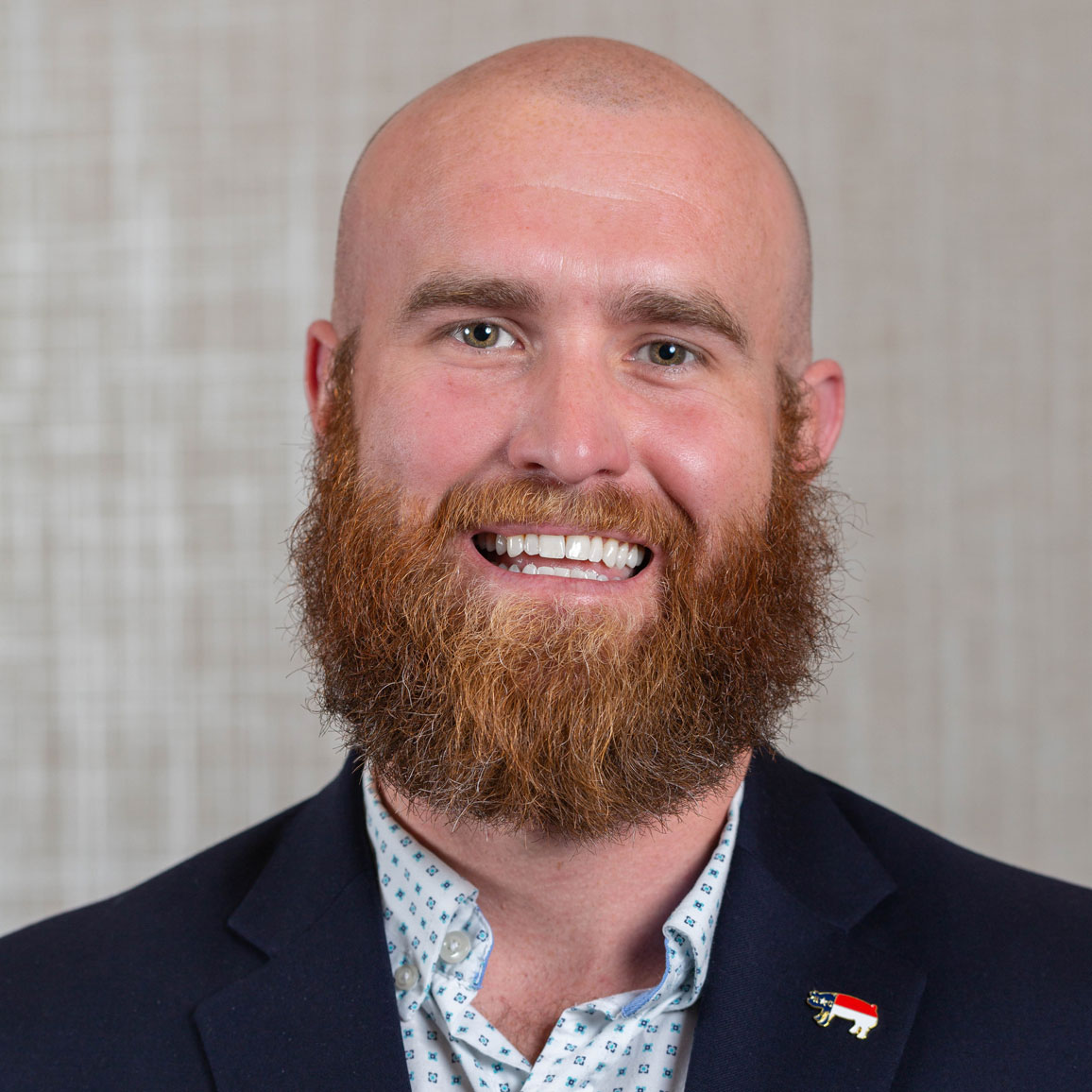 "Bailee Arnold spoke to our class about her involvement in pork production," says Short. "Her message was so compelling that suddenly her passion became my passion. The pigs just drew me in. But it has been the people I have met in the industry who have sealed the deal for me. I have found my calling."
Arnold was certainly not an unlikely mentor and motivator. She received the Pork Council's Emerging Leader Award in 2020.
Short dove headfirst into the swine industry, moving from intern to department head in just three years. He credits his rise on the support and encouragement of all those he has encountered in the industry along the way.
"This is an industry that in many ways is generational in nature," says Short. "And then I show up with little background but a strong desire to learn and grow. I have been welcomed to the pork family as if I have always been a part, not just in North Carolina but at places like conferences I have attended in Iowa and Nebraska."
Short may have the title of head of farrowing at Murphy, but his duties include weaning and anything else that needs to be done to get the job completed.
"I have now learned my share of plumbing and electrical work too," says Short. His days may start as early as 3 am and 60-hour work weeks are not unusual. Yet Short still prioritizes time for a growing family, church, outside industry commitments, and even a few hobbies.
Short is married to Dr. Meredith Short, a practicing veterinarian, and has a two-year-old son and is expecting a second child in March. The family attends the Highland Presbyterian Church in Fayetteville. Short is on the Cumberland County Farm Bureau Board of Directors and is the Cumberland County Chair of the Young Farmers and Ranchers group covering Cumberland, Harnett and Sampson counties. In what little spare time he has he enjoys hunting, fishing, golf, and NC State sporting events, pointing out that he somehow found time to watch the most recent Wolfpack basketball win over their light blue rivals.
But even with all he has going on in his life, Short believes one of his greatest callings is advocating forthe pork industry, not just drawing a paycheck. He knows that his advocacy will put him in uncomfortable positions, but he is ready for the challenge.
 "I want to be a positive voice. But it's not about me. It's about the industry I serve. We are efficient with what we do and we make powerful contributions to society. We must be transparent and adaptive to positive change. I think about it a lot. It gets me fired up."
 Joey Short truly is emerging as a leading voice in the North Carolina swine industry, a distinction he has earned by much more than a mere whisker.