by Milosh McAdoo, NC Pork intern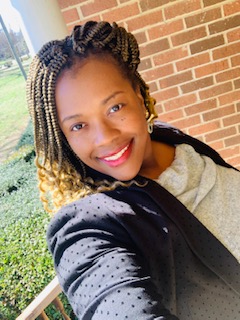 The passing down of skills, techniques and passions has been a cornerstone of the agriculture industry for centuries. For many farmers, the traditions of taking care of livestock and crops were taught by parents, grandparents and other relatives. However, it is becoming more and more common that many people who are currently involved in agriculture did not grow up on a farm or around farming operations. Although they may not have been raised in the industry, these folks typically had someone who inspired their passion for agriculture in one way or another. Sometimes, it is farmers who give back to their communities through supporting youth in agriculture. In other situations, it is because of additional industry stakeholders, like Dr. Shannon Wiley, who inspire young people to pursue agriculture as a career.   
Dr. Wiley is an Extension Specialist at North Carolina A&T State University, and like many people in agriculture, her career has been guided by her drive to serve her community. She grew up on a tobacco farm and spent quite a bit of time showing livestock through the 4-H program. While she never got around to showing pigs, her experiences eventually led her back to the organization to help others along their journeys in agriculture.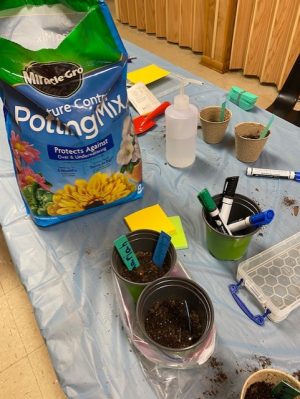 Through her work, Dr. Wiley has focused on encouraging underrepresented and limited resource students to participate in agriculture. Some of the students she works with are from urban areas, and many do not have the resources or space to enter the industry in the way others traditionally have. Due to this disconnect , many students are not aware of the boundless opportunities of the industry, and therefore, cannot see themselves getting involved. This is where Dr. Wiley steps in.  
Farmers are the frontline of this industry, as they are directly involved in producing our food. In the same way that people say it takes a village to raise a child, it also takes a complex system of workers to support food production. Whether it's engineers working to develop more effective farm equipment, scientists creating feed products, or economists predicting future market trends, agriculture is filled with a diverse array of workers. Because these types of opportunities exist, Dr. Wiley is able to introduce students to the industry through STEM, or Science, Technology, Engineering, and Math concepts. When students are able to draw parallels between concepts they are familiar with and agriculture, they feel more comfortable entering spaces in the industry.  
With a rapidly growing global population, the current job outlook in the pork industry is increasing as well. In order to maintain the vitality of pork production, we need people like Dr. Wiley who is encouraging students to get involved in agriculture.  
In the future, Dr. Wiley hopes to increase programming for agricultural literacy in the K-5 school system, including aspects of animal agriculture. Through her work, she has conveyed that there is space for everyone in this industry; we just have to be intentional in inviting people in. By doing this, we increase opportunities for our youth, and consequently, strengthen the quality of our communities.