The Edison Phonograph, the Marconi Wireless, the Bell Telephone and the Wright Flyer.
And of course the Knauer Sow Body Condition Caliper.
Many significant and impactful inventions carry the name of their visionary creators. And while the latter doesn't quite roll off the tongue as fluidly as its predecessors, it is nonetheless a major breakthrough in the efficient operation of swine production, not only in North Carolina but across the world.
For his remarkable efforts and contributions to the pork industry, Dr. Mark Knauer, Associate Professor and Swine Extension Specialist at North Carolina State University, has been named the 2023 recipient of the NC Pork Council's Award for Excellence in Innovation.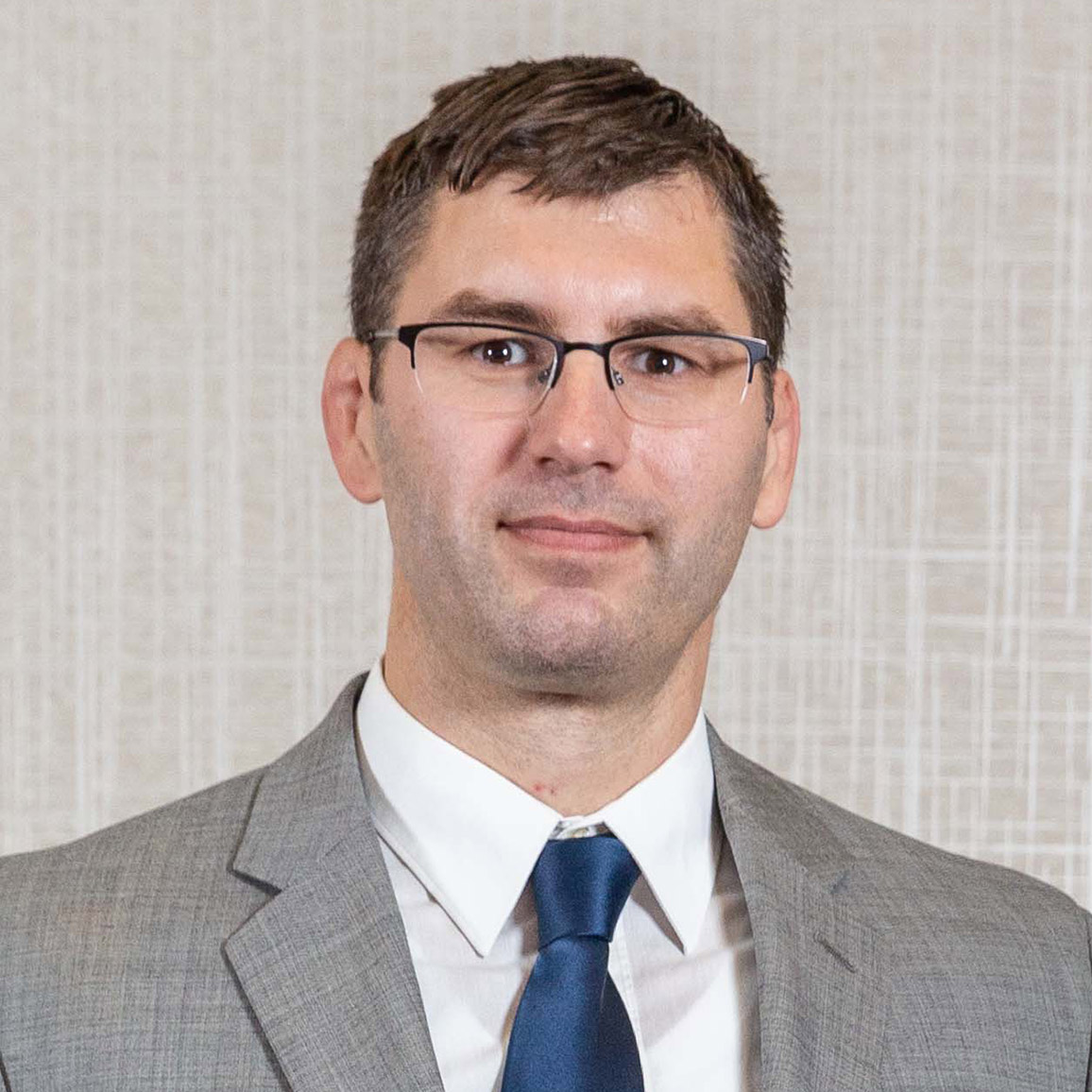 Knauer grew up on a pure-line pig and cattle operation in Southern Wisconsin. He received his undergraduate and master's degrees from Iowa State University and his doctorate in animal breeding and genetics from NC State. Prior to returning to his present position at the university, he served as the Director of Animal Science with the National Pork Board. It was in this position in 2011 that he developed his signature caliper, not in a laboratory or on a computer, but with a simple sketch on his kitchen table.
"Our caliper is a five-second process," says Knauer. "It doesn't exactly measure width or girth of a sow, it more accurately measures the angle of a sow's ribs in relation to the backbone. This information helps determine whether a sow is being properly nourished. With an underfed sow we have concerns about the health and well-being of the animal and will take corrective actions. With an overfed sow we know we are expending too much money on feed costs."
Prior to the development of the caliper, measurements were made by visual inspection or by ultrasounds, the former being very subjective and the latter being unwieldy to administer. By analyzing the caliper results and adjusting feed consumption, Knauer estimates that producers have saved tens of millions of dollars in feed costs in the 40 countries that now utilize his invention.
Dave Wade, vice president of the Hanor Company, a major pork producer with operations in North Carolina and six other states, places the impact of the caliper in the proper perspective. "The sow caliper is the technology that has brought the most value to our business," he said in the nomination form. "The art of feeding was taken away and made a science of feeding,"
Heady praise to be sure. Just don't expect Mark Knauer to be a typical academician.
"Mark has a PhD in genetics but he doesn't sit in some office in Raleigh and send us emails telling us what to do," says Lee Tyre, a swine research specialist at the Vernon G. James Research and Extension Center in Plymouth. "He is here constantly, conducting his research in the field. And he always picks the hardest and dirtiest jobs," says Tyre, emphasizing his point while holding up a pair of Knauer's work shoes, fingers protruding through the holes.
While Tyre still needles his colleague about his Wisconsin upbringing, Knauer has made a seamless transition from Badger/Cyclone to Wolfpacker. The Knauer family, including wife Nikki and children Sloan, 5, and Jack, 3, are in the process of moving from Cary to Fuquay-Varina.
"The rural North Carolina lifestyle fits our family so well," says Knauer. "Wisconsin is a wonderful place to visit," he pauses, "in the summertime."
Thomas Edison holds the American record for most patents filed at 1,093. Dr. Mark Knauer holds exactly zero patents. That's right. A patent was not filed on the Knauer Sow Body Condition Caliper. Its inventor was much more concerned about getting the device in use in the field as quickly as possible than protecting intellectual property or achieving personal enrichment.
"It's all about the product, not the patent," says Knauer.
The title of his Pork Council's award recognizes both "excellence" and "innovation."
In Dr. Mark Knauer's case, it should recognize humility as well.