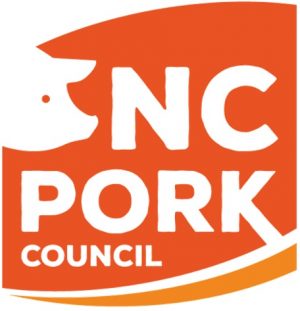 The North Carolina Pork Council seeks a talented communications specialist who can assist in dynamic efforts to promote, educate and inform external and internal audiences about great things happening in an industry that produces beloved products and is vital to the state's economy.
The North Carolina Pork Council is a nonprofit organization that represents and advocates for pork producers and their business partners in the state. By joining our team, you will collaborate with members and colleagues who are passionate about agriculture in the development and execution of a broad and deep range of content strategies, especially on digital platforms. In this role, you will be responsible for a wide range of projects and initiatives. You will accrue significant early-career experience.
The successful candidate will demonstrate a love of writing and storytelling, of public relations and marketing, and for communicating in multiple formats using a variety of channels and platforms. We value initiative and effort, and accept that trial and testing is part of the modern communications ecosystem.
In this role, you also will have the opportunity to collaborate with colleagues at the national level, and some travel will be necessary. Travel within the state will be required, though overnight stays are limited.
Main job functions
• Create content in all forms for social media platforms, website, blogs, emails, magazine and newsletters
• Ensure content aligns with goals and objectives of the organization
• Manage multiple social media accounts; maintain a social media calendar for each account, including @ncpork and @wholehogbarbecue.
• Stay ahead of social media trends to ensure optimization of social media efforts
• Assist in developing, monitoring and implementing marketing initiatives
• Assist with development of marketing materials including presentations, promotional materials and videos
• Assist with analyzing campaign metrics and compiling weekly/monthly marketing reports
• Assist with promotional and educational opportunities, such as trade shows, fairs and expos
• Oversee inventory of marketing materials and promotional items
Position experience requirements
• Strong writing, editing, messaging and communication skills
• Knowledge of traditional and digital marketing, content marketing and social media marketing
• Well-versed in multiple social media platforms (Instagram, Facebook, Twitter, YouTube)
• Experience managing professional social media accounts
• Experience creating engaging visuals for social media (images, graphics, video)
• Familiarity with photo editing software
• Design skills and experience with Adobe Creative Suite is a plus
• Proficiency with full MS Office, including Excel and PowerPoint
• Experience with WordPress
• Experience with web analytics tools (Google, etc), SEO and keyword research
• Experience with or knowledge of geotargeting and geofencing
• Ability to handle multiple projects simultaneously
• Excellent organizational skills, detail-oriented, initiative, resourcefulness and creativity required
• Appreciation for pork, pork products, farmers and farming required
• Some travel (in-state and out-of-state) required and must have own vehicle
Position desired experience
• BA or BS degree in communications, public relations, marketing, journalism or related degrees, experience and/or background in agriculture preferred. (Will consider May 2019 graduates)
• Demonstrable success in communications, public relations and/or marketing
• Excellence in written skills
• Outstanding organizational skills and the ability to deliver quality work while managing multiple projects
• Experience helping to develop internal communication initiatives
• Excellent analytical skills with the ability to quickly identify trending topics
• High level of initiative to work on projects individually and collaboratively
• Ability to generate content ideas consistently
• Positive attitude and a team player
Position metric
Job type: Full-time, with excellent benefits package
Communications………………….. 75%
Outreach…………………………… 20%
Other duties as assigned………… 5%
To apply
Interested candidates should provide a resume and one-page cover letter to Andy Curliss, CEO, North Carolina Pork Council, at acurliss@ncpork.org. Write "Communications and Outreach Specialist" in subject line. Position is open until filled. No phone calls please.