Welcome to a place we call "Beyond Bacon," a new blog of the North Carolina Pork Council.
For many, pork means bacon and barbecue, ham and sausage, tenderloin and chops, and, yes, these days even charcuterie and char siu bao.
Indeed, across the centuries, pork has been a mainstay at breakfast, lunch and dinner. Pork fed the Romans and Greeks, explorers and settlers, and has sustained the young and the old in families of all kinds.
In North Carolina, pork is more than a meal.
It's a part of the very heritage and fabric of our state.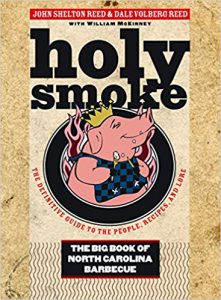 For decades, community and family gatherings have always included smoked hogs. Our state's collection of barbecue restaurants is a treasure. In their deeply reported book "Holy Smoke," authors John Shelton Reed and Dave Volberg Reed, with William McKinney, write of this tradition and of how all types – "lawyers and construction workers, cops and college students, cowboys and hippies, preachers and sinners, black and white…" – are brought together by this singular heavenly product.
North Carolina is a leading state for the production of pigs. Hog farming here is an important part of our state's agricultural sector, which is itself the leading segment of the state's economy.
So, it's not just great to eat. Pork means crucial jobs and economic activity, especially in more rural areas.
We've opened this blog space to educate and explore issues about the pork industry in North Carolina beyond the plate.
Here, we'll look to amplify and highlight issues and happenings that will help you better understand the farmers who raise the pigs and the modern practices they use. Over time, we hope you see this blog as an honest, reliable resource that deepens your understanding of agriculture and farming.
Along the way, we'll have some fun, too. We won't resist the chance to share a good recipe or take you to a meal that dazzles. We'll even keep you up with the latest about bacon. But we'll undoubtedly go beyond that – beyond bacon.
Thanks for reading.