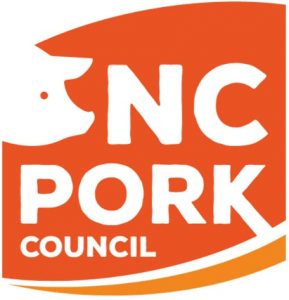 While farmers across the state are working long hours to brace for the arrival of Hurricane Florence, there has been another group working equally hard in its ongoing efforts to damage the state's pork industry. As soon as the hurricane hits, the Waterkeeper Alliance, Mercy for Animals and other activist environmental and anti-agriculture groups have already indicated they intend to be out in full force to seize on the storm.
We urge caution.
Beware what they say.
It's already begun, and it is only expected to increase.
This is shameful, and a reminder is in order.
In the days leading up to and then following Hurricane Matthew in 2016, these activists sounded repeated alarms about the damage that would result from flooded hog farms. However, their claims were untrue. Even when the rains were much worse than predicted, North Carolina hog farms survived with significantly less damage than previous storms.
More than 99.5 percent of hog lagoons in North Carolina survived Matthew with no damage. A total of 14 lagoons — compared to 55 during Hurricane Floyd in 1999 — were inundated with floodwaters that devastated entire communities. That means more than 3,750 lagoons worked exactly how they were designed to work.
Nonetheless, the Waterkeeper Alliance, a group that is advancing an agenda against agriculture, continued to push a narrative about flooded hog farms. They took reporters on flights across North Carolina and shared photos of what they claimed were flooded hog farms.
In at least one instance, it wasn't true and the Washington Post fell for it.
The Post published in print and online a photo of a purportedly flooded hog farm that was provided by the Waterkeepers. But it wasn't a hog farm at all. It was the Town of Hookerton's municipal waste water treatment facility. (Hookerton is one of several towns that use the same type of lagoon and sprayfield systems you find on hog farms.)
The Post later retracted the photo.
The Waterkeepers also spoke about the "millions" of livestock — pigs and poultry — that died from flooding during Hurricane Matthew. But that wasn't accurate either.
Only one farm had pigs that died from flooding during Hurricane Matthew. The 2,800 pigs that perished was unfortunate, but it certainly wasn't "millions."
And forecasts by these activists of environmental damage were likewise untrue.
Following Hurricane Matthew, the Division of Water Resources conducted extensive monitoring of waterways across eastern North Carolina. It reached the following conclusion:
"After reviewing the data collected, and comparing that to precipitation amounts, river levels and known areas of flooding, the overall impacts of Hurricane Matthew on surface water quality were initially minimal and temporary, and the long-term effects appear to be similar to previous storms and long-term historical conditions. While many eastern North Carolina areas were inundated by floodwaters and incidents of spills, breaches or waste facility shutdowns were reported, the amount of water discharged into the river basins resulted in a diluting effect, which primarily resulted in lower than normal concentrations of various pollutants."
Use appropriate caution, especially in a breaking news environment where initial information is often inaccurate.
It is precisely in these first hours and days that activists with an agenda seek to exploit the media.
Our request: Beware of what you hear about hog farms during Hurricane Florence.