Award for Excellence in Innovation
The Award for Excellence in Innovation is to honor and recognize individuals or institutions for advancing the pork industry through innovative techniques, applications and/or action that include but are not limited to environmental stewardship, sustainability, research, science, and other related advancements in the pork industry. Established in 2018.
Award may be made to an individual or institution.
Priority consideration is for an owner, operator, contract producer, manager or employee engaged in pork production in North Carolina.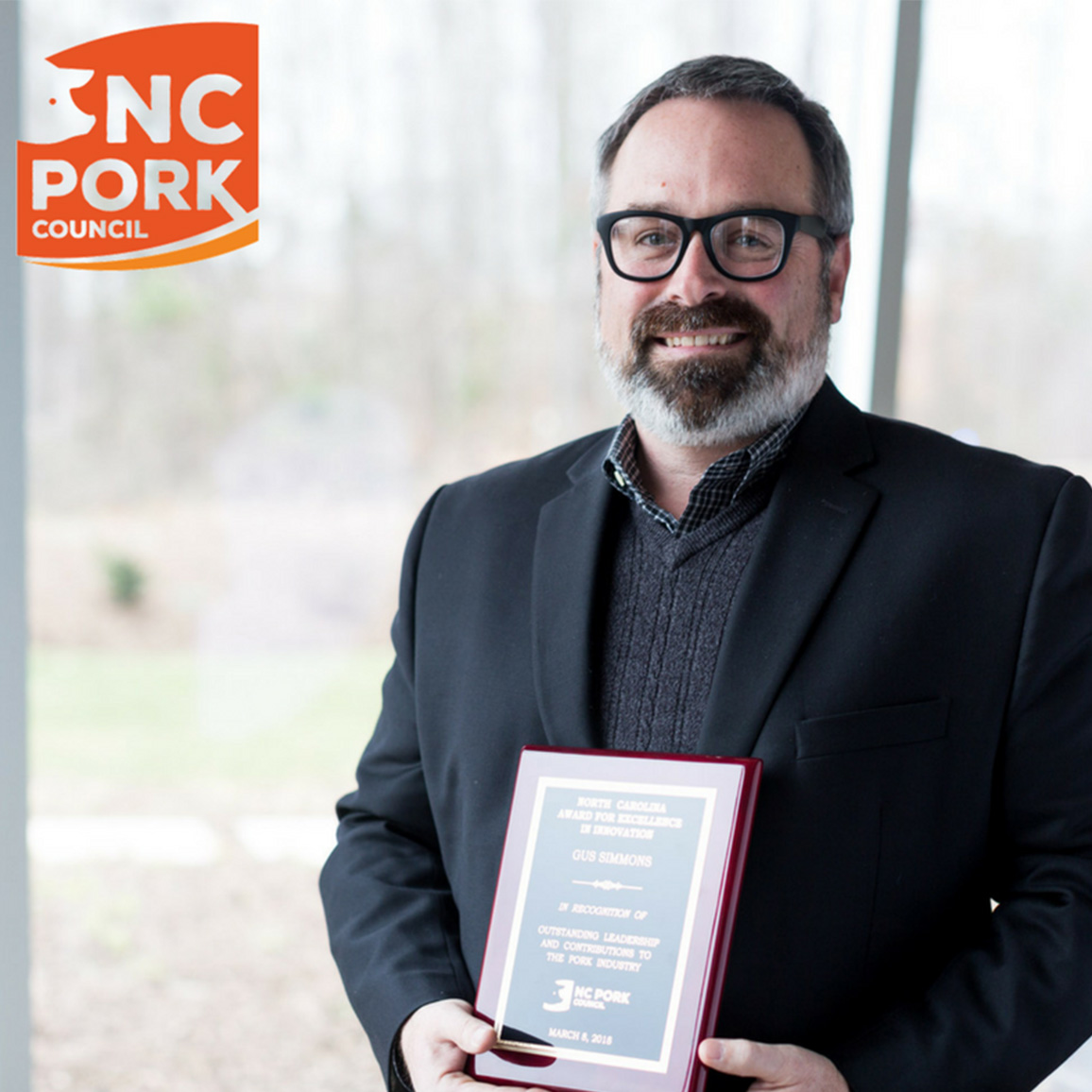 1. Contributions of the nominee to the pork industry through innovation
2. Nominee's record of environmental compliance and stewardship, as applicable.
3. Awards or special recognition received as they relate to the nominee's innovative contributions in pork production and agriculture.
4. Award may be given after consultation among the President of the Board of Directors, Chairman of the Awards Committee and CEO of the North Carolina Pork Council.
6. PQA Plus and/or TQA certified, as well as PQA Plus site assessment, as applicable.
Majority vote of the Awards Committee
Please email all nomination forms to Terri Smith at terri@ncpork.org or mail to: NC Pork Council, Attn: Terri Smith, 1401 Sunday Drive, Suite 116, Raleigh, NC 27607.
Past Recipients
2018 – Gus Simmons

2019 – Hog Slat, Inc.

2020 – Kraig Westerbeek

2021 – Dr. Terry Coffey
Committed to People, Pigs, & the Planet