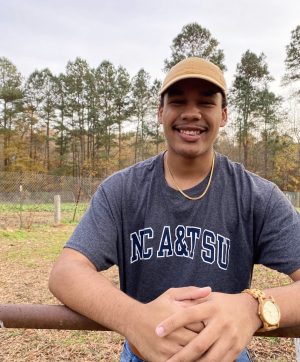 Nestled in the central portion of North Carolina, right at the divide of I-40 and I-85, Efland is one of those small towns that can easily be missed if you're not looking for it. I am Milosh McAdoo, and this town has been my home for most of my life. Growing up in Efland was quite a similar experience to many other small, Southern towns. I walked to my elementary school, waved at folks as we drove past one another, and lived on the same road as many of my relatives. In fact, my grandmother and grandfather lived right across the street from me — I could even see into their living room through my kitchen window. My initial exposure to agriculture started at my grandparents' home. I would spend many days with my older siblings and cousins helping pick and snap beans from the garden, tending to the pigs, and watching my grandpa become irate at deer attempting to snack on his corn. This exposure to smaller-scale agriculture piqued my interest at a young age, and I particularly latched on to learning more about animals.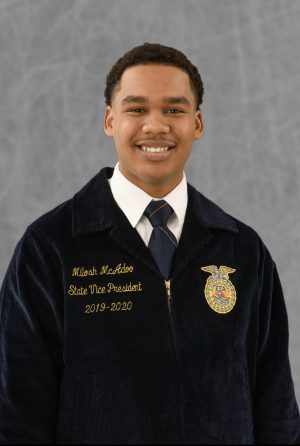 With this interest in mind, I decided to enroll in an agricultural education course when I got to high school. Unbeknownst to me at the time, this would be one of the best decisions I have ever made. I joined FFA; began raising, showing, and judging livestock; and navigated leadership roles in the organization. Upon graduating high school, I decided to attend North Carolina Agricultural and Technical State University as an Animal Science student and Cheatham-White scholar, all while starting my year of service as a State Vice President for the North Carolina FFA Association. In this position, I travelled from the mountains of western North Carolina to the beaches down east to facilitate workshops, organize and lead conferences, and engage with industry stakeholders on behalf of the 20,000 FFA members throughout the state. While transitioning out of this role, I interned with the North Carolina Department of Agriculture and Consumer Services with the Small and Minority Farms Division, and in the following summer, I interned at Land O' Lakes, Inc. as a Global Food Challenge Emerging Leader for Food Security. The culmination of all these experiences has informed the ways that I advocate for agriculture and exist in the industry.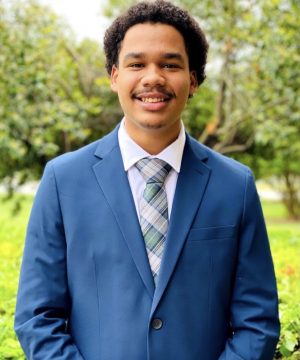 Now, you may be thinking, what does all this information have to do with the North Carolina Pork Council or hog production in general? Under the curriculum in my major, I have the chance to take part in an internship course, and consequently, an internship. This semester, I have been afforded the opportunity to work with the North Carolina Pork Council. In the future, I hope to work in a role that meets the intersections of agricultural education, leadership and communications. Not only will I be able to share the story of agriculture myself, but also help others learn how to tell their own story and advocate for the industry. I am incredibly honored that I have the chance to capture the great happenings of North Carolina pork production and celebrate one of the most vital industries of our state throughout this semester-long internship.