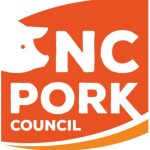 HISTORIC FLOODWATERS IMPACTING SOME HOG FARMS
The historic floodwaters from Hurricane Florence are creating widespread impacts across all of eastern North Carolina. Several of our hog farms have been affected.
We are aware of one lagoon breach that occurred on a small farm in Duplin County, where an on-site inspection showed that solids remained in the lagoon. Four additional lagoons have been inundated by floodwaters.
While there are more than 3,000 active lagoons in the state that have been unaffected by the storm, we remain concerned about the potential impact of these record-shattering floods. We are continuing to assess the impact and expect to provide further updates later today.
During Hurricane Matthew, one inactive farm experienced a partial breach and 14 additional lagoons were inundated with floodwaters. Monitoring performed by the state after the hurricane determined that water quality was not negatively impacted.
# # #
Definitions:
Breach: A breach is a structural failure of a lagoon — the lagoon walls give way and can no longer hold back the lagoon contents.
Inundation: When a lagoon is inundated, the walls remain intact, but floodwater rises over the sides and fills the lagoon. By design, solids are stored and remain at the bottom of the lagoon, and the liquids at the top are heavily diluted, minimizing the environmental impact.